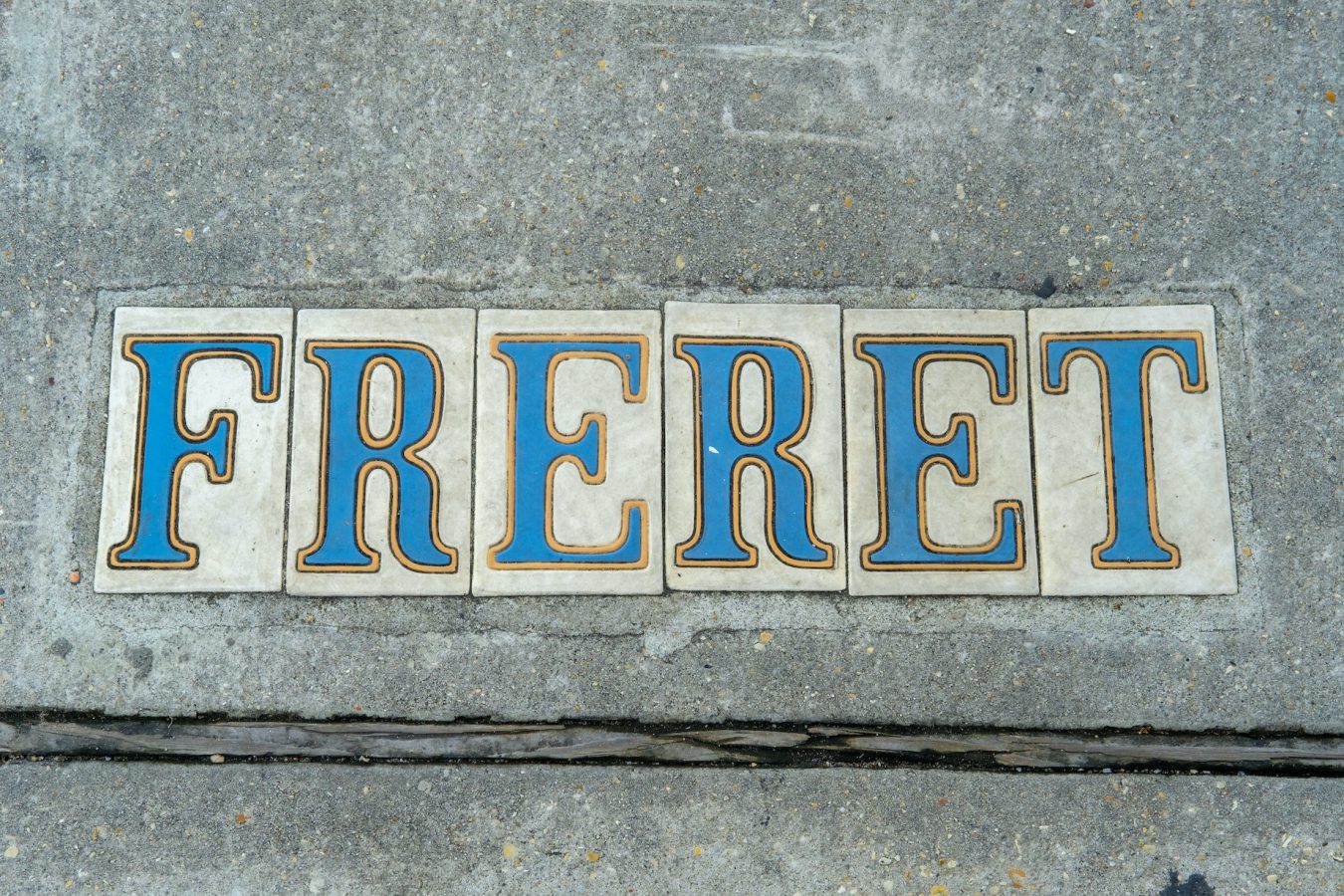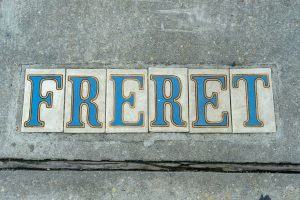 New Orleans has a lot to offer, as does the Uptown Freret neighborhood where the Alder hotel is located. You've probably also done your homework and have your sightseeing, dining, and shopping options and preferences lined up. However, the idiosyncrasies of any city might throw off even a seasoned traveler. On top of that, online directions could be unreliable, transportation schedules confusing, and what looks like an easy 10-minute walk on the map might get you lost in an unfamiliar neighborhood.
That's why we'd like to help you navigate the Freret neighborhood and beyond with comfort and confidence, to make your stay in Uptown New Orleans as pleasant as possible. Here's our guide to your transportation options, our top recommendations for places to see, eat and shop within walking distance, as well as the options for when you're looking for a workout or a little pampering, and more.
Transportation Options
Parking
The Alder Hotel offers free self-parking in the parking lot directly across the street. It's relatively rare to find this amenity in New Orleans, so we hope you take advantage of it. There's also street parking available near the hotel, but it might be limited depending on the time of year and day.
Streetcar
The historic St. Charles Avenue streetcar line is within walking distance, about 20 minutes away. The streetcar stops on every block of St. Charles Ave., running from every eight to 20 minutes, depending on the time of day and night (although please don't quote us on that). The fare is $1.25 per person, and you can get passes ranging from one-day passes ($3) to month-long ($55).
Our preferred and therefore most recommended walking route from the hotel to catch the St. Charles Ave. streetcar is to:
Take a left at the hotel's entrance

Take Magnolia St. toward Napoleon Ave.

Make a right at Napoleon Ave.

Walk down Napoleon Ave. for about 10 blocks until you arrive at St. Charles Ave.
Bus
Besides the streetcar, another public transportation option is getting around by bus. There are three lines that stop within walking distance, with the #15 Freret St. line being the closest:
#15

 Freret and Cadiz streets

#16

 at S. Claiborne Ave. and Cadiz St.

#28

 at Napoleon Ave. and Magnolia St.
Walking
Our guests often ask if the area near the hotel is safe for walking, and it generally is. Plus, the hotel's close proximity to the Ochsner Baptist sprawling medical campus means you get the advantage of dedicated security patrolling the area.
Getting to the hotel from the airport
You can get the shuttle service from the airport that will deliver you to our door, for $24.00 per person. Airport Shuttle Inc. is a minibus/van service located at baggage claim. To book your ride, click here.
Taxi service is also available at baggage claim, with the $36 flat rate for one or two passengers, and $15 per person if more than two passengers are riding.
Taxicab and ride-share services
The ride-share options in New Orleans include Uber and Lyft (you can download their apps at the links). There's also a handful of taxicab services servicing the Uptown New Orleans neighborhood. We recommend:
United Cabs, Inc.

, (504) 522-9771

New Orleans Carriage Cab

, (504) 207-7777

Coleman Cab, (504) 586-0222
Distance
If you are getting to places by car or public transportation:
French Quarter:

4.5 miles; a little under 20 minutes by car, depending on the traffic

Central Business District:

 3 miles; 15 minutes by car, 20 by streetcar

Warehouse/Arts District: 

2.8 miles; 10-15 minutes by car, 20 by public transportation
Fitness and Spa Services
Check out the 24/7 Anytime Fitness center (4600 Freret St.). It's located 0.2 miles from the hotel, which takes about five minutes to walk. There is also a spa within walking distance, Spa Savoire Faire (5014 Freret St.). It's a seven-minute walk, for 0.4 miles. Savoire Faire offers coupons for discounts on services. Guests can pick up a coupon from the Concierge at the front desk.
Pets
We are a pet-friendly New Orleans hotel. At The Alder Hotel, we welcome dogs and cats and look forward to hosting you and your pets when you stay in Uptown New Orleans. You can review our pet policy here. If you are traveling with large dogs (over 50 pounds) or would like supervision for your dog while you sightsee, we recommend Zeus' Place (4601 Freret St.).
Top 10 Recommendations for Food and Drink Near the Alder Hotel
You'll find more recommendations specifically for breakfast, brunch, lunch, and snoballs at the links below (see the "Eating and Drinking section), but here are our top 10:
Comfort food, vegan and gluten-free options.
Less than a block off Freret Street and within walking distance of Ochsner Baptist Medical Center and the Tulane and Loyola University area, this full-service cafe offers lunch and breakfast plus micro-sourced, sustainable coffee. The menu is mostly comfort food, divided into "Good Cat" and "Bad Cat" sections. The lighter fare is full of gluten-free and vegan options. The hearty "Bad Cat" offers items like pork chops, burgers, and shrimp BBQ pasta.
Louisiana cookin', where catfish and Gulf seafood (and pimento!) are the stars. 
This casual neighborhood eatery specializes in the Mississippi Delta and Louisiana staples like catfish, Gulf seafood, and slow-roasted pork served along with a long cocktail menu. Pimento cheese is prominently featured in the house burger, specialty fries, and even deviled eggs.
Wine pairings and small plates in a contemporary bistro setting.
This airy bistro, located in the thick of Freret Street's shopping and dining scene, features a large selection of natural wines plus a seasonal menu of small plates. It also offers full breakfast/brunch and dinner menus.
Award-winning burgers with sides, shakes, and cocktails.
We also recommend The Company Burger on Freret and Cadiz streets for its solid menu of delicious burgers, fries, and milkshakes. The menu keeps it simple with the award-winning lamb, turkey, and beef burgers, plus sides, shakes, and cocktails. The "not burger" options are also kept simple: hot dogs, grilled cheese, and fried chicken sandwiches.
A cozy, welcoming hangout where you can grab small-batch roasted coffee, and a vegan muffin and connect to wi-fi.
You won't find full kitchen service at this laid-back coffee house (the counter-service destination is more of a pastry-and-sandwich place), but for those mornings when you just need caffeine and a quick bite, nothing beats Mojo.
Small-batch sustainably made bagels.
Humble Bagel's creations are made in-house daily, from scratch, with just five ingredients, and in small batches (the proprietors are big on minimizing food waste and using locally sourced ingredients when possible). The place is open till 1 p.m. daily, or until they sell out. The menu is kept simple — bagels, cream cheese, and breakfast combos like eggs, bacon, and lox — and it's worth getting up early for.
Cure
, 
4905 Freret St.
Dimly-lit, upscale lounge inside a former firehouse on Freret Street with craft cocktails and small plates.
A popular destination for cocktail lovers, Cure is a stylish, upscale lounge located inside a renovated firehouse. There you can sip your classic New Orleans cocktails surrounded by bottles of bourbons from around the world, including the hard-to-find, rare and reserve varieties. The well-reviewed menu offers a rotation of frequently changing cocktails made by seasoned mixologists along with small plates and bar snacks. If you're coming in for lunch on a weekend, it would have to be on a later side, as Cure opens at 3 p.m.
Signature and build-your-own pizzas plus salads in the 2,400 sq. ft. space.
This is the second New Orleans location for the Los Angeles-based, LeBron James-backed chain. (The first one opened in 2015 on O'Keefe Avenue in the CBD.) This restaurant is located on Robert Street and Freret near Dat Dog. It's open till midnight Sun.-Thu., and till 2 a.m. Fri.-Sat. The menu is straightforward, featuring signature pizzas with some vegetarian options, and lots of kid-friendly toppings if you want to BYO pizza.
Dat Dog
, 
5030 Freret St.
Affordable comfort food includes meat, fish, vegan, and veggie hot dogs and sausages with more than 30 toppings. Dog-friendly outdoor seating.
Dat Dog's both Uptown locations (3336 Magazine Street near Louisiana Avenue and 5030 Freret Street near Soniat Street) have dog-friendly outdoor seating, great for people-watching too. At its Freret Street location, the affordable Dat Dog dishes out a wide variety of meat, fish, vegan and veggie hot dogs, sausages, and other kid-friendly comfort food like burgers and chicken. The dogs and the sausages come with a choice of more than 30 toppings.
Vietnamese classics with modern twists in the bustling corner location in the Freret Street corridor.
Mint's streamlined menu is modern indeed, packed with specialty rolls, several varieties of pho, banh mi, and a kimchi burger. One of the unusual specialty cocktails is Fishy Surprise, which is made with whiskey, Drambuie, grapefruit juice, and fish sauce.
If you want to keep exploring, here's our collection of resources, from the fun things you can do as a couple, or with your dog, plus where to get the best breakfast, find a comfy co-working spot nearby, and much more.
Local Attractions & Things to Do
Things to Do in New Orleans: Year-At-A-Glance
Alder Hotel's Top 12 Reasons to Stay in the Freret Neighborhood of Uptown New Orleans
Your Itinerary: 24-Hours in Uptown New Orleans
Our Neighborhood — Most Popular Attractions Near the Alder Hotel
Architectural Landmarks — Uptown New Orleans
Things to Do on Loyola and Tulane Campuses – Alder Hotel Uptown New Orleans
Essential Stops and Sights Along the St. Charles Avenue Streetcar Route
Rainy Day Fun Near the Alder Hotel
Eating and Drinking Near the Alder Hotel
10 Dishes That Define New Orleans and Where to Try Them Uptown
New Orleans Food Bucket List, Uptown Edition
Where to Get Breakfast Near the Alder Hotel Uptown
Where to Find Snoballs near the Alder Hotel in Uptown New Orleans
Coffee, Brunch, Lunch, and Co-Working Near the Alder Hotel Uptown New Orleans
Late Night Eats Uptown New Orleans
Shopping Uptown
Shopping Near Alder Hotel Uptown
Edible Souvenirs From New Orleans
Family-Friendly Uptown
Uptown New Orleans: A Family-Friendly Itinerary
Romantic Uptown
Fun for Couples in Uptown New Orleans
Dog-Friendly Uptown
Fun with Fido in Uptown New Orleans
Fit Uptown
Staying Fit in Uptown New Orleans
Uptown on a Budget