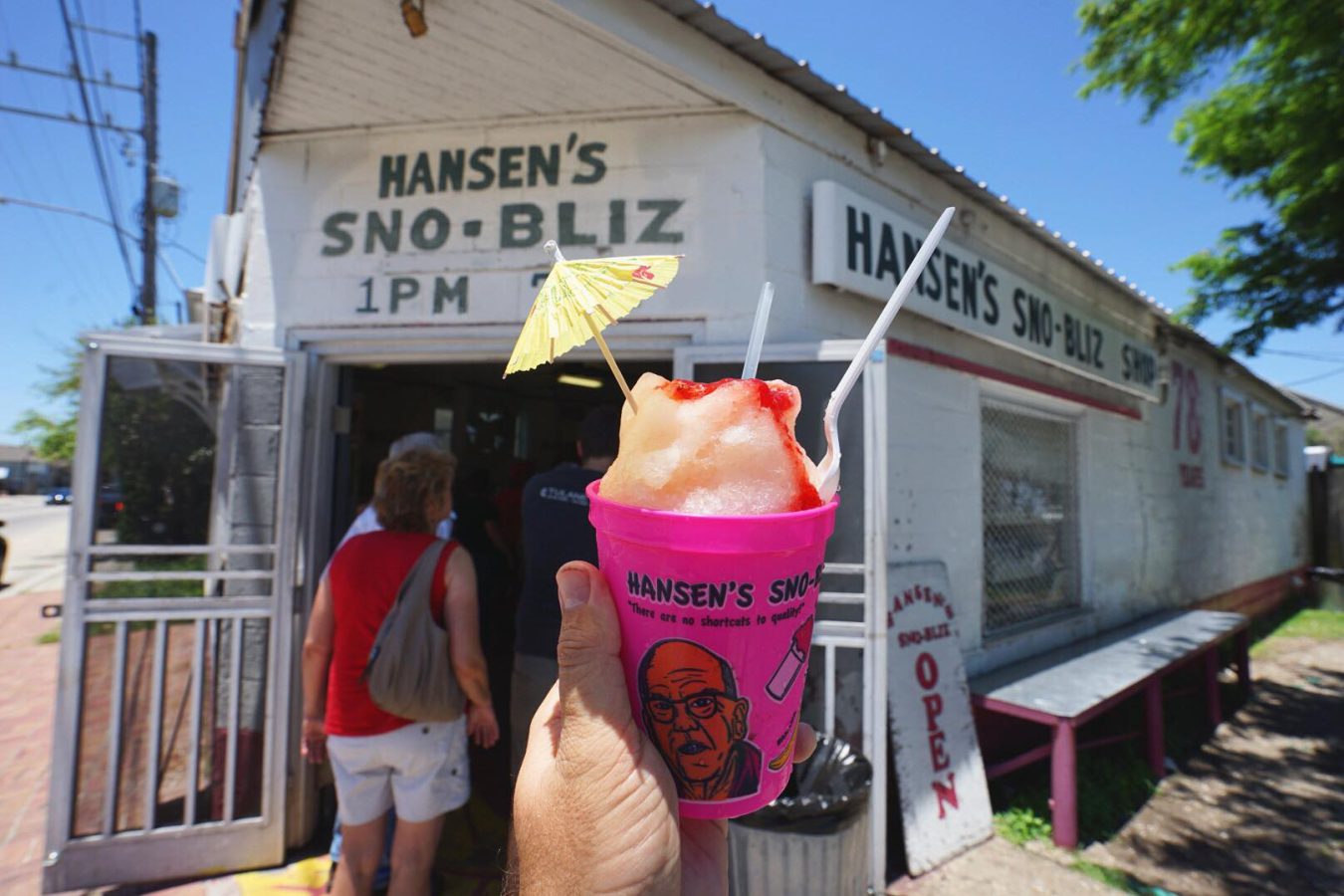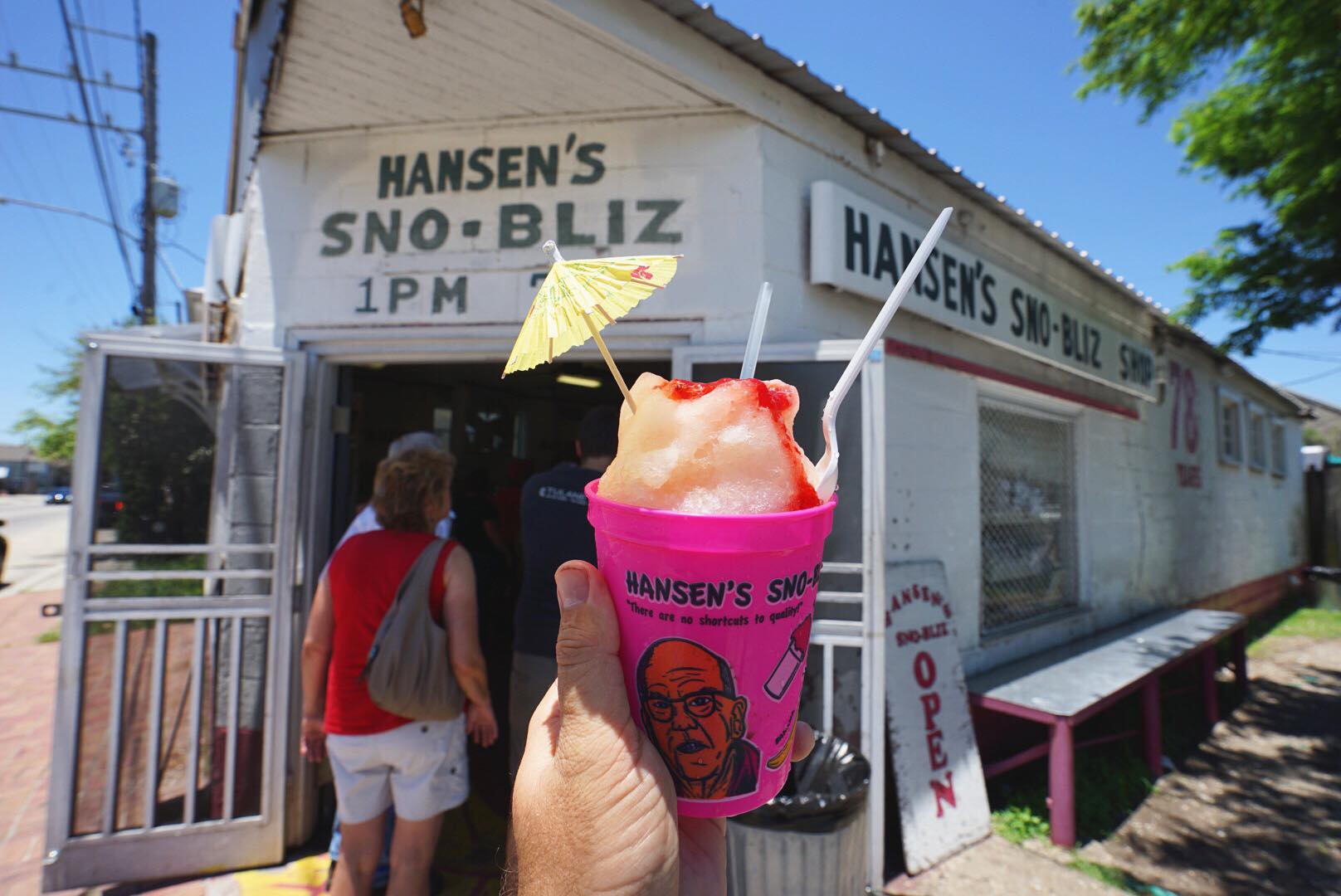 Photo courtesy of Hansen's Sno-Bliz on Facebook
How do New Orleanians tolerate living in a subtropical climate where highs hover in the 80s or 90s for six months out of the year? Central A.C. is a big part of it — and so are snoballs. These heavenly, frozen concoctions of finely shaved ice and flavored cane sugar syrup aren't like the coarsely ground sno-cones or "water ices" of the North. Frankly, they're much more delicious, which is why colorful snoball stands draw long lines from March through October.
Recent years have seen an explosion in the number of snowball flavors, stuffings and toppings available. There are diet versions and "stuffed" (filled with soft-serve ice cream) versions. There are natural juice snoballs and creamy, evaporated milk-topped treats. In short, there's a snoball for every palate. Here's where to find them near the Alder Hotel.
The grand-daddy of snoball stands, Hansen's has been family-owned since 1939. There's almost always a line, but it's more than worth the wait.
Classic, creamy, sugar-free, and all-natural flavors (strawberry-basil, watermelon-jalapeno) rub shoulders at Imperial Woodpecker.
Pink lemonade, bananas Foster, nectar cream, and vanilla orchid cream are a few flavors you'll find at this colorful stand with ample outdoor seating.
Classic snoballs are joined by yakamein, crawfish nachos, seafood plates, po-boys, and more.