Coffee, Brunch, Lunch, and Co-Working Near the Alder Hotel Uptown New Orleans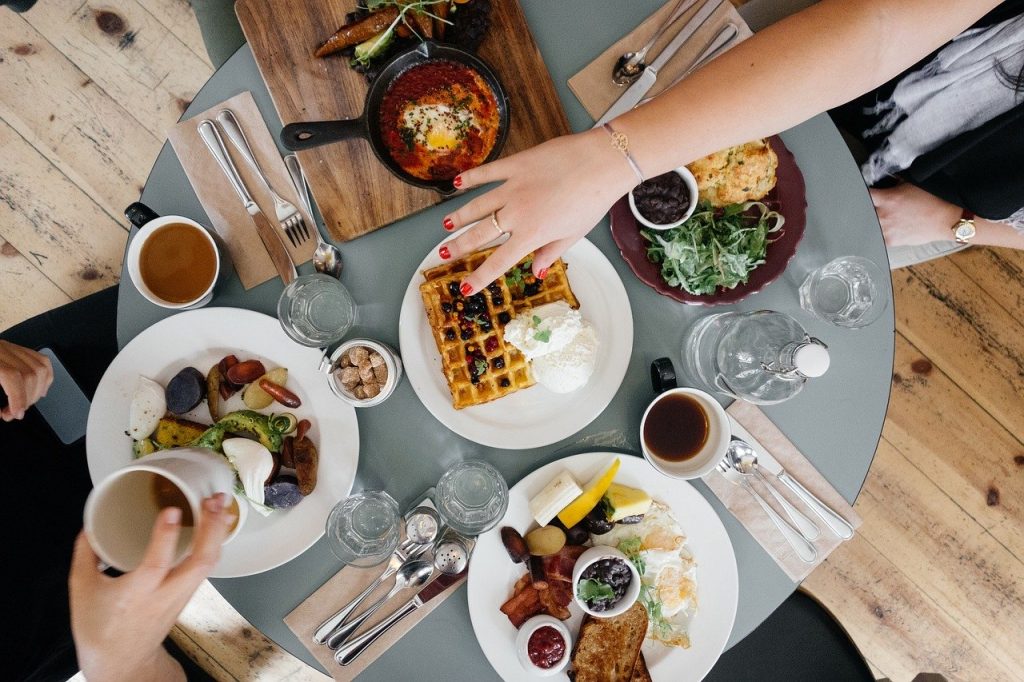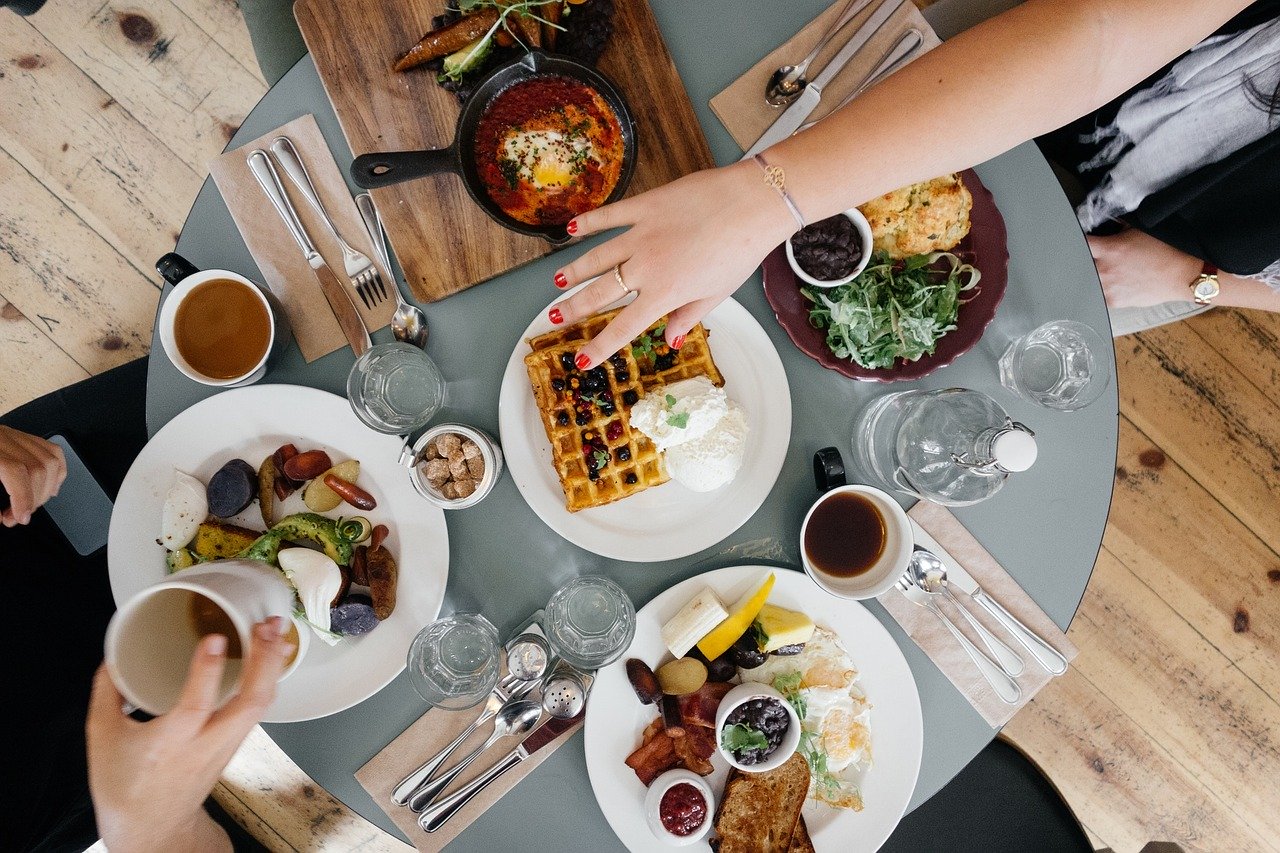 Here at the Alder Hotel, We know you don't want to miss out on all the great food New Orleans has to offer. Fortunately, plenty of outstanding breakfast, brunch, and just-coffee options are just a short walk from our doorstep. From gluttonous to gluten-free, there's an option to suit every palate. Here are our favorite picks, plus a few top recommendations on the best spots to co-work while you're in town.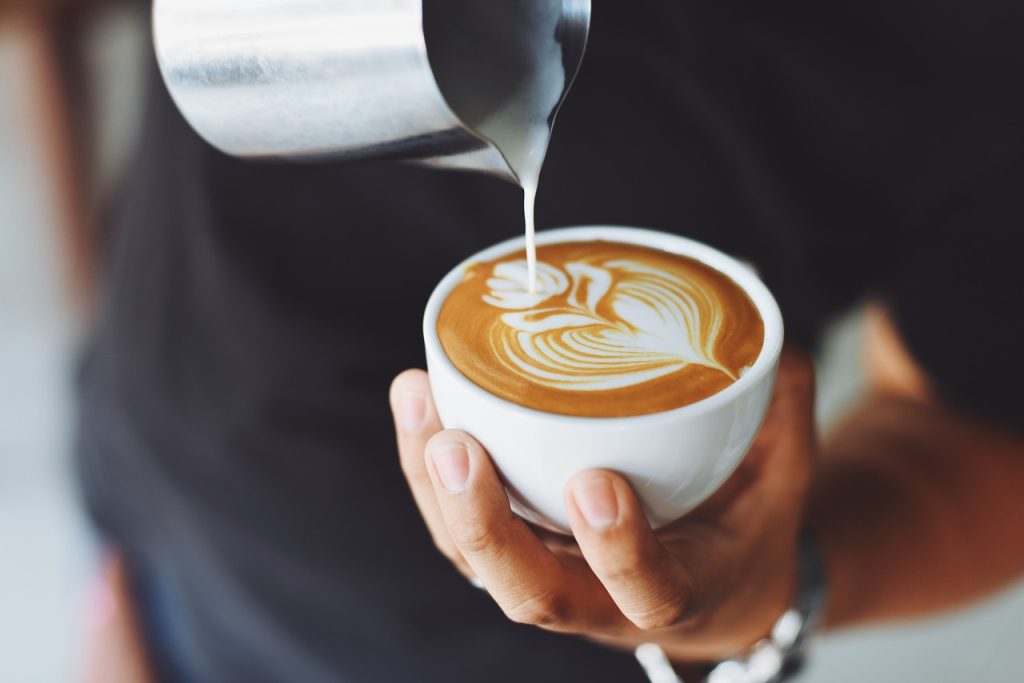 Coffee
Gracious Bakery + Cafe (4930 Prytania Street)
The award-winning Gracious Bakery + Cafe has another location Uptown, at 2854 St. Charles Avenue, on the corner of 6th Street in the Garden District. All baked goods and breakfast sandwiches are top-notch, and there are house-made granola and house-cured salmon bagels.
French Truck Coffee (4536 Dryades Street)
Sandwiches, toast, pastries, and the best iced cold-drip coffee New Orleans has to offer, all served in a high-ceilinged, Edison bulb-hung space — that's what you'll find at French Truck Coffee. There's no better way to while away a morning, iced latte in hand.
Humble Bagel (4716 Freret Street)
Humble Bagel's creations are made in-house daily, from scratch, with just five ingredients, and in small batches (the proprietors are big on minimizing food waste and using locally sourced ingredients when possible). The place is open till 1 p.m. daily, or until they sell out. The menu is kept simple — bagels, cream cheese, and breakfast combos like eggs, bacon, and lox — and it's worth getting up early for.
La Boulangerie (4600 Magazine Street)
The tarts, scones, quiches, and muffins at this French bakery and cafe are almost too pretty to eat, and all menu items are hand-prepared according to traditional recipes. Sit at a sidewalk table with an almond croissant and a cafe au lait and feel like you've been transported to Paris.
Mojo Coffee House (4700 Freret Street)
Stacks of local alt-weeklies? Check. College radio on the speakers? Check. Free wi-fi and plenty of table space for settling in and work for the long haul without receiving dirty looks from a barista? Check. Chalkboard menu? Check. This dim, cozy coffee house features all the coffee shop staples, plus its own locally roasted beans. Try the Mojo blend in a cup or take home a bag of beans as a souvenir. Sandwiches and pastries round out the menu. For those mornings when you just need caffeine and a quick bite, nothing beats Mojo.
Raw Republic (4528 Magazine Street)
Raw Republic's cold-pressed, organic juices are a healthy way to kickstart your day. The bright, modern storefront offers coffee, smoothies, salads, cereal, and grab-and-go vegan fare, too. Though the storefront is tiny, a staircase leads to an upstairs room with balcony seating — perfect for people-watching while sipping your green juice.
The Rook Cafe (4516 Freret Street)
Rook, a quiet hangout popular with the locals, serves vegan pastries and locally roasted coffee. Free wi-fi and shelves lined with books and tabletop games are also a draw. The cozy coffee shop also hosts frequent gamers' nights and pop-ups.
Brunch
Another Broken Egg Cafe (2917 Magazine Street)
This is a popular brunch destination on the bustling commercial corridor of Magazine Street with pancakes, brunch specialties like crab cake Benedict and eggs with crawfish and Andouille, signature omelets, and specialty spiked cold brews and Bloody Marys served in mason jars.
Bearcat Cafe (2521 Jena Street)
While New Orleans is known for rich, decadent breakfasts like eggs Benedict (poached eggs, hollandaise and bacon layered over English muffins), not everyone wants heavy meals every day, even when on vacation. Maybe you're looking for a break from indulgence, or maybe you adhere to a gluten-free, vegan lifestyle. Whatever your dietary requirements may be, you'll find a delicious meal that satisfies them at Bearcat's airy, industrial-chic space.
The Camellia Grill (626 S. Carrollton Avenue)
This legendary New Orleans diner has been serving hearty omelets and pecan pie since 1946. There will probably be a line, but it moves quickly, and you can get breakfast all day.
Red Dog Diner (3122 Magazine Street)
The Red Dog's rustic decor will remind you of a farmhouse, and the menu is "refined comfort food" — an eclectic mix of Southern favorites and international influences (think gravlax and huevos rancheros; tasso shrimp and grits, and eggs Sardou). Brunch is served daily, and there's even a breakfast happy hour on weekdays.
Satsuma (1320 Magazine Street)
Satsuma's menu is full of locally sourced dishes like eggs-and-kale scramble and a braised pork sandwich, plus coffee and fresh-squeezed juices. It also has another location Uptown, at 7901 Maple Street.
Slim Goodies Diner (3322 Magazine Street)
A cash-only, inexpensive local hangout with Southern staples and plenty of local color. Some of the house specialties are the inventively named slammers (different kinds of scrambles, from meaty to vegan, served with hash browns). The Creole Slammer, for instance, comes with a biscuit and crawfish étouffée. There's also a lovely patio.
Surrey's Uptown (4807 Magazine Street)
Word to the wise: This BYOB brunch destination often has long lines on Sunday mornings, so get there early. But even if you sleep in, a leisurely breakfast on the Surrey's porch is more than worth the wait. Everyone's tastes will be accommodated, from Louisiana cuisine fans (shrimp and grits, bananas Foster French toast) and vegans (tofu breakfast platter, organic juice) to breakfast purists (home fries with cheese).
The Ruby Slipper Cafe (2802 Magazine Street)
This locally owned mini-chain is a must-go for heaping Southern staples like eggs cochon, croque madame, and Creole reuben. It's got its award-winning formula down with generous portions, killer cocktails, upbeat and quick service, and the downhome vibe. Even if there's a wait, it will be worth it.
Lunch
Ancora (4508 Freret Street)
Ancora's pizza is made Neapolitan-style, using wood-burning ovens and without commercial yeast. Ancora makes its own starter, and the dough takes three days to prepare from start to finish, with the crust that is unique to New Orleans. Drinks include seasonal Italian sodas, craft cocktails, and wines from the Campania region of southern Italy. Ancora is located in a renovated building next to High Hat Cafe.
Cure (4905 Freret Street)
A popular destination for cocktail lovers, Cure is a stylish, upscale lounge located inside a renovated firehouse. There you can sip your Old-Fashioned surrounded by bottles of whiskey from around the world, including the hard-to-find, rare and reserve varieties. The well-reviewed menu offers a rotation of frequently changing cocktails made by seasoned mixologists along with small plates and bar snacks. This would have to be lunch on a later side, as Cure opens at 3 p.m. on weekends.
Dat Dog (5030 Freret Street; 3336 Magazine Street)
Dat Dog's both Uptown locations have dog-friendly outdoor seating, great for people-watching too. At its Freret Street location, the affordable Dat Dog dishes out a wide variety of meat, fish, vegan and veggie hot dogs, sausages, and other kid-friendly comfort food like burgers and chicken. The dogs and the sausages come with a choice of more than 30 toppings.
High Hat Cafe (4500 Freret Street)
This casual neighborhood eatery on the corner of Freret and Jena streets specializes in the Mississippi Delta and Louisiana staples like catfish, Gulf seafood, and slow-roasted pork served along with a long cocktail menu. Pimento cheese is prominently featured in the house burger, specialty fries, and even deviled eggs. How about a Southern feast of catfish with hushpuppies, braised greens, and black-eyed peas for brunch? Or try the Gumbo Ya-Ya with sweet potato salad. You'll feel like you're in an old-fashioned diner, only with a full bar. The tall glass windows offer a prime opportunity to people-watch, too.
Mint Modern Vietnamese Bistro & Bar (5100 Freret Street)
Mint's streamlined menu is modern indeed, packed with specialty rolls, several varieties of pho, banh mi, and a kimchi burger. One of the unusual specialty cocktails is Fishy Surprise, which is made with whiskey, Drambuie, grapefruit juice, and fish sauce.
Piccola Gelateria (4525 Freret Street)
In addition to small-batch, house-made gelato and sorbetto in over a dozen flavors, this classic Italian-style gelato shop offers crepes (savory with meat, sweet with Nutella, and vegetarian). Piccola Gelateria sources local milk and cream, and sells its own, custom-blended, micro-roasted espresso. The place opens at noon, and could also serve well as a brunch destination.
Sarita's Grill (4520 Freret Street)
Cuban, Mexican and Central American fare like fish tacos and fried yucca plus excellent margaritas have earned Sarita's a loyal local following. The guacamole is made in-house, servings are generous, and queso dip is complimentary.
The Company Burger (4600 Freret Street)
We also recommend The Company Burger on Freret and Cadiz streets for its solid menu of delicious burgers, fries and milkshakes. The menu keeps it simple with the award-winning lamb, turkey, and beef burgers, plus sides, shakes, and cocktails. The house burger comes with a fried egg, two patties, and bacon. The "not burger" options are also kept simple: hot dogs, and grilled cheese and fried chicken sandwiches.
Best Place to Co-Working Near the Alder Hotel
There's something to be said for exploring a new city while leaving your everyday life and responsibilities behind. But occasionally, circumstances dictate that you bring your work on the road. It's not an ideal situation, but it's reality for many travelers. The silver lining? At many co-working locations, you can accomplish your tasks while soaking up uniquely New Orleans experiences — and see a side of the city that's hidden from most tourists. These co-working destinations are less than two miles from the Alder Hotel, and all offer free wi-fi or public computers, along with a little lagniappe of grand, historic settings. The coffee shops and cafes listed above are also a good bet if you want a good, strong cup of locally sourced coffee while you work.
Howard-Tilton Memorial Library (Tulane University, 7001 Freret St.)
The Tulane library offers all the perks of being a student, without the stressful final exams. Situated on Tulane University's lush, live oak-filled campus, this six-story library is a haven of solitude, and it's open to the public from 8 a.m. to 8 p.m. daily (after that hour, only library cardholders may enter the building). Visitor computers are available on the first floor of the Research Help Center, but wi-fi is limited to student use only. Head to the third-floor stacks if you're seeking a quiet study area, or grab a cup of locally roasted coffee at PJ's on the first floor.
Latter Branch Public Library (5120 St. Charles Ave.)
Listed on the National Register of Historic Places, this gorgeous 1907 neo-Italianate mansion on St. Charles Avenue would be worth a visit even if it didn't offer all the amenities of a public library. The limestone building was donated to the city of New Orleans in 1958, and its beauty has been preserved: think chandelier-hung, antiques-furnished reading rooms, Dutch ceiling murals and mahogany paneling. On the more technology-centered side, there's printing, wi-fi (out-of-town visitors get a free one-hour pass with a valid I.D.), computers for public use, and an outdoor garden seating. It's a way to be productive while experiencing a completely New Orleans setting.
Propeller Incubator (4035 Washington Ave.)
Looking for blazing-fast wi-fi, free coffee, printing, scanners, copy machines and a community of like-minded individuals? This 10,000-square-foot, industrial-chic space is the spot. Co-working desks can be rented by the day or month, or you can buy a 10-day punch card. And if you need to organize a presentation during your visit, there are projector-equipped conference rooms available to rent. Propeller is open from 9 a.m. to 5 p.m., with 24/7 access available for members.
Stay in touch and save on rates and more at the Alder Hotel by signing up for our email list at https://alderhotel.com/email-offers/. If you find a lower rate on your Alder Hotel room at the time of booking, call 1.888.626.5861, and we will match that rate, too.