Your Itinerary: 24-Hours in Uptown New Orleans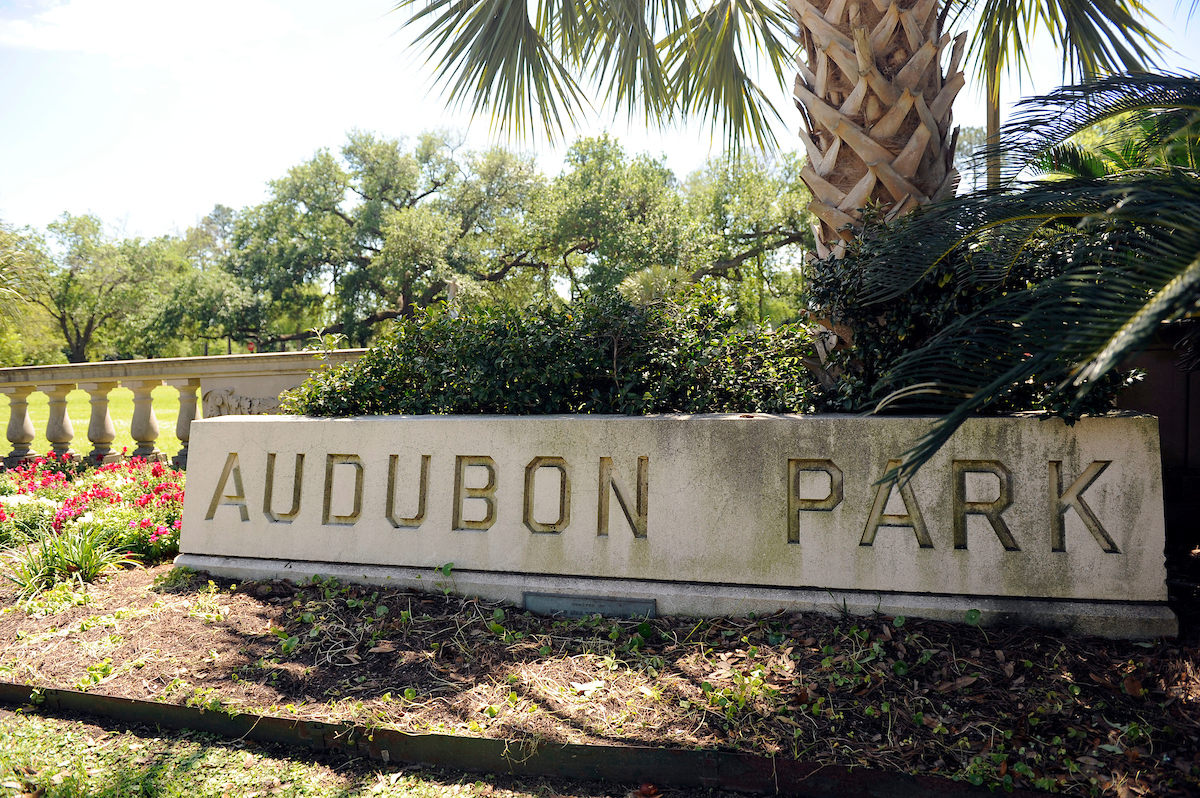 The Uptown New Orleans area near the Alder Hotel is full of interesting and exciting destinations, most of which you can easily reach on foot, although you can just as easily hop on the St. Charles Avenue streetcar. Sightseeing, dining, shopping — it's all within reach and doable — even if you're pressed for time. Here's our 24-hour itinerary for things to see and do around the hotel, so grab a comfortable pair of shoes (and maybe an umbrella for those sudden afternoon showers), and let's explore.
Morning: Breakfast at the Riverbend and a streetcar ride
We suggest you start the day with breakfast at the Camellia Grill, a landmark diner beloved by locals and visitors alike since 1946 and famous for its pecan pie, "freezes" and generous omelets. To get to the Camellia Grill, walk to the nearest streetcar stop on St. Charles Avenue ($1.25, exact change; or get a $3 day pass for unlimited rides).
Our preferred and therefore most recommended walking route from the hotel to catch the St. Charles Ave. streetcar takes about 20 minutes:
Take a left at the hotel's entrance
Take Magnolia St. toward Napoleon Ave.
Make a right at Napoleon Ave.
Walk down Napoleon Ave. for about 10 blocks until you arrive at St. Charles Ave.
The ride on the historic streetcar is high on top of the many visitors' bucket list because it's the oldest continuously operating streetcar line in the world (since 1835), and because it affords a very easy and pleasant way to see the Garden District and Uptown areas. Once you hop on, head all the way to the Riverbend to Camellia Grill, and take in the magnificent sights of the mansions and historic homes lining up under the canopy of oak trees along St. Charles Avenue. The Italianate, Victorian and Greek Revival architecture of Uptown is unique, and many of the original mid-19th century mansions have been immaculately preserved and are surrounded by the impressive gardens.
Late morning: Audubon Park and Zoo; Loyola and Tulane campuses
After breakfast either hop back on the streetcar or, if you feel like it, walk for about 13 blocks until you reach the beautiful campuses of both Loyola and Tulane universities, and, right across St. Charles Avenue, the historic Audubon Park. A must-stop, this magnificent park is perfect for a stroll. Lined with hundreds of ancient live oaks, it features a 1.8-mile jogging path, playgrounds, picnic shelters, a lagoon, recreation areas, and a zoo.
Located within the park, the Audubon Zoo is one of the top zoos in the country, full of lush vegetation and exotic animal exhibits. The Zoo features rare white alligators, sea lion shows, a carousel, and the award-winning Louisiana Swamp and Jaguar Jungle natural habitat areas.
The historic campuses of the Loyola and Tulane, with their landscaped grounds and architecture ranging from Italian Renaissance to Mid-Century Modern, are also worth a visit. You'll be getting two for one, basically, since they're located so close to one another.
Afternoon: Lunch and shopping on Magazine and Freret streets
Magazine Street runs parallel to St. Charles Avenue, about 10 blocks apart. It might be too much to walk the entire strip, but it's packed with restaurants, boutiques, unique vintage and costume shops, and cafes — so you can have your pick without straying too far from one destination to another. So, shop away, or grab a sidewalk seat at any of the many great little coffee shops to caffeinate and people-watch. Nearby, Freret Street is another vibrant commercial corridor that's packed with shopping destinations, art galleries, and restaurants (many of which have spacious outdoor or balcony seating).
For lunch, there are several fabulous options on and around Magazine and Freret but we love La Petite Grocery, High Hat, and The Company Burger. Alternatively, you can head to the incomparable Commander's Palace (elevated Creole fare and a 25-cent martini lunch special!), and then walk around in the historic Lafayette Cemetery #1 located right across the street (either self-guided or as part of the guided tour). It's one of the oldest cemeteries in the city and features a number of historically significant above-ground tombs.
Late afternoon: Happy hour in the Lower Garden District
At this point, it's happy hour! So head to Superior Seafood & Oyster Bar to take advantage of its popular happy hour (4-6:30 p.m. daily) and a full-service oyster bar: the raw oysters are 50 cents, and Superior's signature frozen pomegranate mojito is two-for-one. Another option is The Avenue Pub, an iconic Lower Garden District pub boasts fireplaces, tin ceilings, a balcony overlooking St. Charles Avenue, a pool table, and sidewalk and patio seating. The downstairs bar is open 24/7 and the small kitchen churns out high-quality pub grub. For beer nerds, the daily tap rotating menu is posted online.
Evening: Dinnertime! And the options are endless
There are numerous options Uptown, from high to low and casual to iconic. Where you head for dinner depends on whether you're looking for something more casual and on the budget, want to cross off a few items from your New Orleans food bucket list, or want to fully immerse yourself in experiencing a night out somewhere busy and packed with nightlife and action. (See our dining guides below to help you pick a perfect dining destination.)
Late Night: Live Music and Dancing
For some late-night entertainment Uptown, take the streetcar downtown all the way to the Lee Circle and step inside Circle Bar, a cozy venue that feels as intimate as a friend's house and offers a nightly eclectic mix of live music ranging from country to metal to hip-hop. Another option is to head back to the Riverband to see who is playing at the iconic Tipitina's.
Explore our Uptown guides to help you get the most of your 24 hours Uptown:
Food and Drink
New Orleans Food Bucket List, Uptown Edition
Where to Get Lunch Near the Alder Hotel Uptown
Where to Get Breakfast Near the Alder Hotel Uptown
Coffee and Brunch Near the Alder Hotel Uptown New Orleans
Late Night Eats Uptown New Orleans
A Night on Freret Street
Sightseeing
Guide: Navigating the Freret Neighborhood and Uptown New Orleans
Essential Stops and Sights Along the St. Charles Avenue Streetcar Route
Our Neighborhood — Most Popular Attractions Near the Alder Hotel
Architectural Landmarks — Uptown New Orleans
Things to Do on Loyola and Tulane Campuses – Alder Hotel Uptown New Orleans
Exploring Uptown New Orleans on a Budget
Shopping
Shopping Near Alder Hotel Uptown New Orleans
More
Uptown New Orleans: A Family-Friendly Itinerary
Fun with Fido in Uptown New Orleans
Fun for Couples in Uptown New Orleans