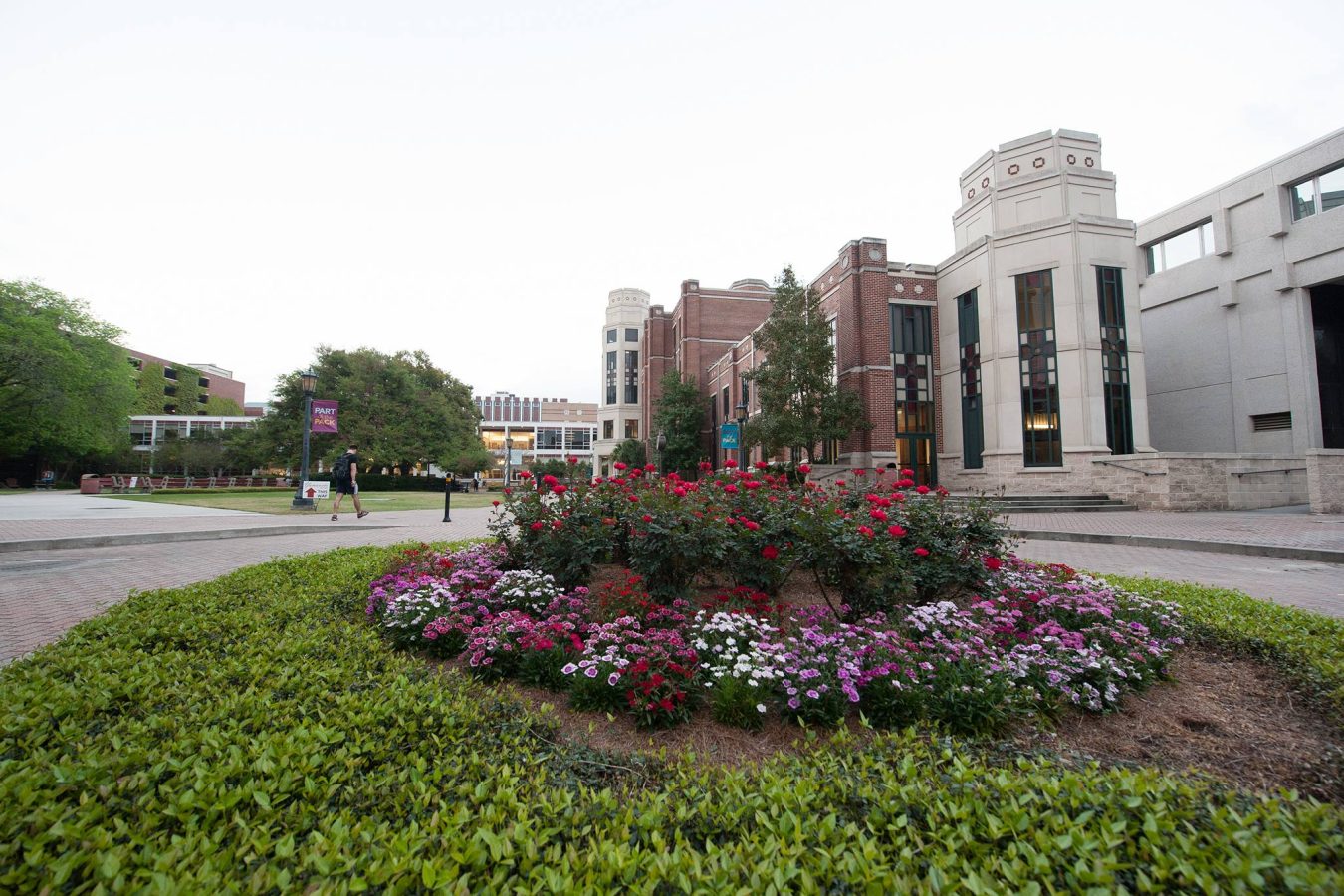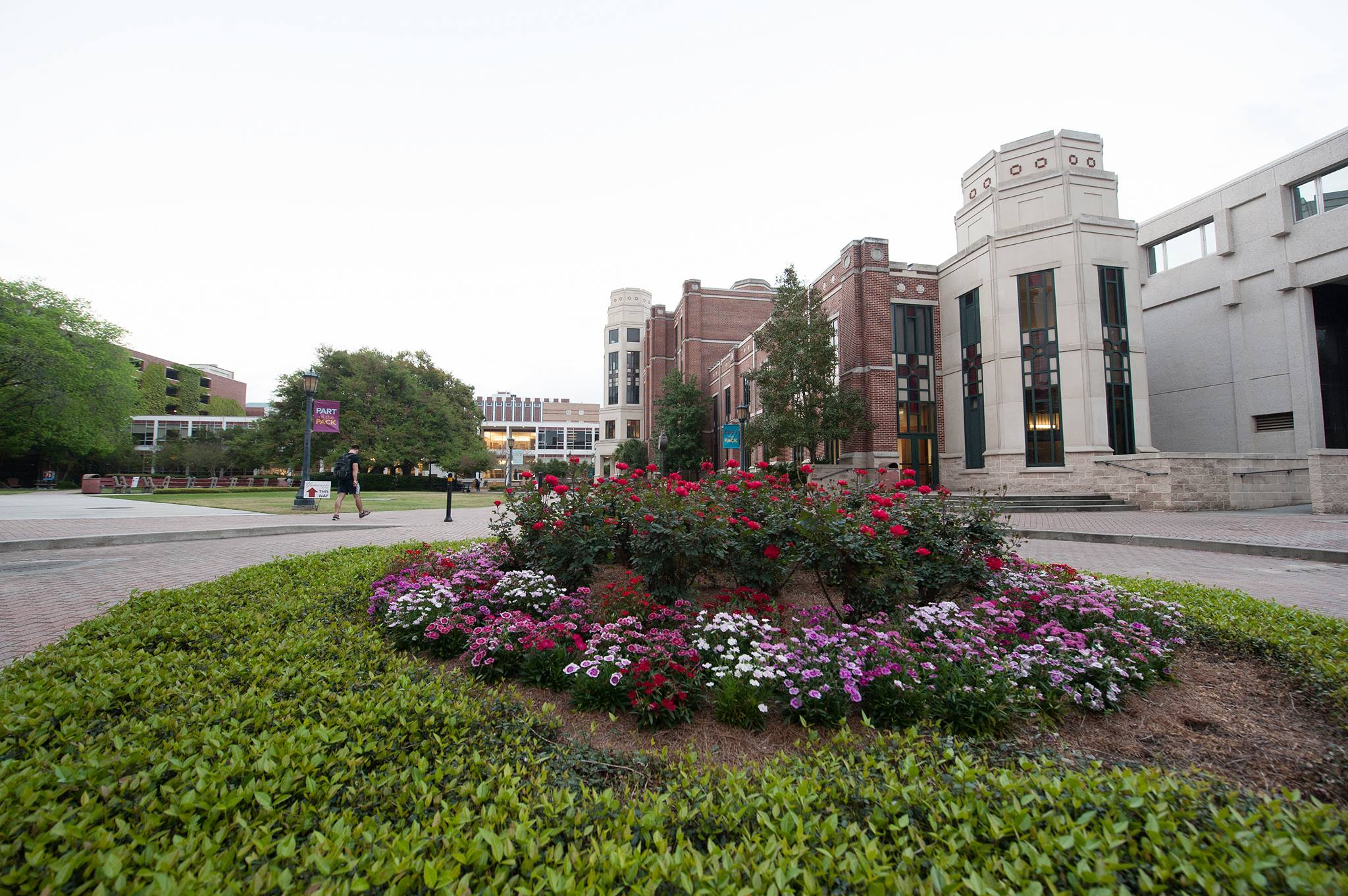 Photo courtesy of Loyola University New Orleans on Facebook
Nestled side by side on historic St. Charles Avenue, directly across from Audubon Park, you'll find two of the nation's foremost private universities: Tulane and Loyola. Their campuses house plentiful amenities for those lucky enough to be enrolled as students, but visitors and members of the community are also able to partake in many of these resources. From art galleries to cutting-edge fitness centers, here are a just few good reasons to visit the campuses.
Walk through to take in the history and the architecture
Both historic campuses absolutely deserve a walkthrough thanks to their architectural significance and lush grounds. Placed on the National Register of Historic Places, Tulane University's campus occupies more than 110 acres and extends north to S. Claiborne Avenue through Freret and Willow streets. From Italian Renaissance to Mid-Century Modern, the campus boasts many styles and is known for its large live oak trees.
Loyola's sprawling main campus also faces St. Charles Avenue and Audubon Park. Marquette Hall is the oldest campus building and is the iconic image of the university you'll probably recognize the most.
Check out a free music recital at Loyola
Loyola University's music program is considered one of the best in the nation. From jazz studies to ballet performances, students hone their skills under the tutelage of the nation's most talented performers and teachers. What does this mean for you? Well, students need to practice performing — and they do so in a series of free recitals at the 400-seat Nunemaker Auditorium (third floor of the Monroe Science Complex, 6363 St. Charles Ave.) or at the 586-seat Louis J. Roussel Performance Hall (on the second floor of the Communications/Music complex located on the corner of St. Charles Ave. and Calhoun St.). When school is in session, check out up-and-coming musicians who are perfecting their skills. The recital schedule is available here.
Grab a pint at The Ratskeller on the Tulane campus
Built in 1966 and designed to resemble a German biergarten, Der Rathskeller (aka "The Rat") remains a laid-back place to have a cold one. The Rat is a WOW Cafe and Wingery outlet, so pub grub ranging from chicken wings to fried mozzarella sticks is available, as are draft beers. On some nights, you can catch free jazz performances from students and visiting masters.
Take a fitness class at Loyola
Boasting a six-lane Olympic-sized pool, sauna, indoor tennis and racquetball courts, free weights, and much more, the Loyola University Sports Complex isn't just for students. You can get a week's membership for just $25.
Visit a free art museum and sculpture garden at Loyola (6363 St. Charles Ave., 4th floor of the Monroe Library)
Loyola University's Collins C. Diboll Art Gallery and Visual Art Center stars artifacts from the Belgian Congo, as well as rotating exhibits of student art, pottery and graphics. Afterward, stroll through the university's sculpture garden, located between Marquette and Bobet Halls.
This museum sits on Tulane University's campus, and it is free and open to the public. Past and present exhibitions have focused on works by contemporary women abstractionists and other contributions by women artists in the multi-disciplinary fields spanning art and design. Be sure you have a map handy, and check the hours of operation before you go, as the museum is closed on Sundays and closes at 4 or 5 p.m., depending on the day of the week.
Crawfest takes place once a year, but if you happen to be visiting New Orleans during April, you must check out this tribute to Louisiana's favorite crustacean: two stages of music, more than 20,000 pounds of crawfish, and plenty of arts and crafts vendors take over Tulane's quad. It's free for students and faculty, and for everyone else, a $15 wristband gets you access to all-you-can-eat crawfish, soda and water. Now that's a hot deal.
Visit The Mushroom (1037 Broadway St.)
The Mushroom isn't technically on Tulane's campus, but it's close enough to count. For more than 40 years, it's been Uptown's go-to indie record store. You'll know you're there when you see the psychedelic murals on the building's exterior. Climb a concert-poster-papered stairway and arrive in the incense-scented shop, where it's easy to while away an afternoon sifting through record crates and admiring intricate handmade glass pipes. It's a trip back to your own college days — in the best possible way.
Getting to the campuses from the Alder Hotel
Need to stay close to the Tulane or Loyola campuses? The Alder Hotel is only a little over a mile away, which translates to an under 10-minute ride by car, about 10 minutes on the streetcar, or, if you like to walk, it might take about 20 minutes.
Navigating this part of Uptown is also very simple. The historic St. Charles Avenue streetcar line will bring you right to either campus. It stops on every block of St. Charles Ave., running from every eight to 20 minutes, depending on the time of day and night. The fare is $1.25 per person, and you can get passes ranging from one-day passes ($3) to month-long ($45).
If you're walking, we recommend the following route from the hotel to catch the St. Charles Ave. streetcar:
Take a left at the hotel's entrance, then take Magnolia St. toward Napoleon Ave.
Make a right at Napoleon Ave. and walk down Napoleon Ave. for about 10 blocks until you arrive at St. Charles Ave.
Want to walk all the way? Just reach St. Charles Ave. and continue towards the river until you see Audubon Park and the university campuses across St. Charles Ave. from the park.
Also, remember: The Alder Hotel offers free self-parking in the parking lot directly across the street. It's relatively rare to find this amenity in New Orleans, so we hope you take advantage of it!
Stay in touch and save on rates and more at the Alder Hotel by signing up for our email list at https://alderhotel.com/email-offers/. If you find a lower rate on your Alder Hotel rooms at the time of booking, call 1.888.626.5861 to let us know, and we will match that rate!