A Night on Freret Street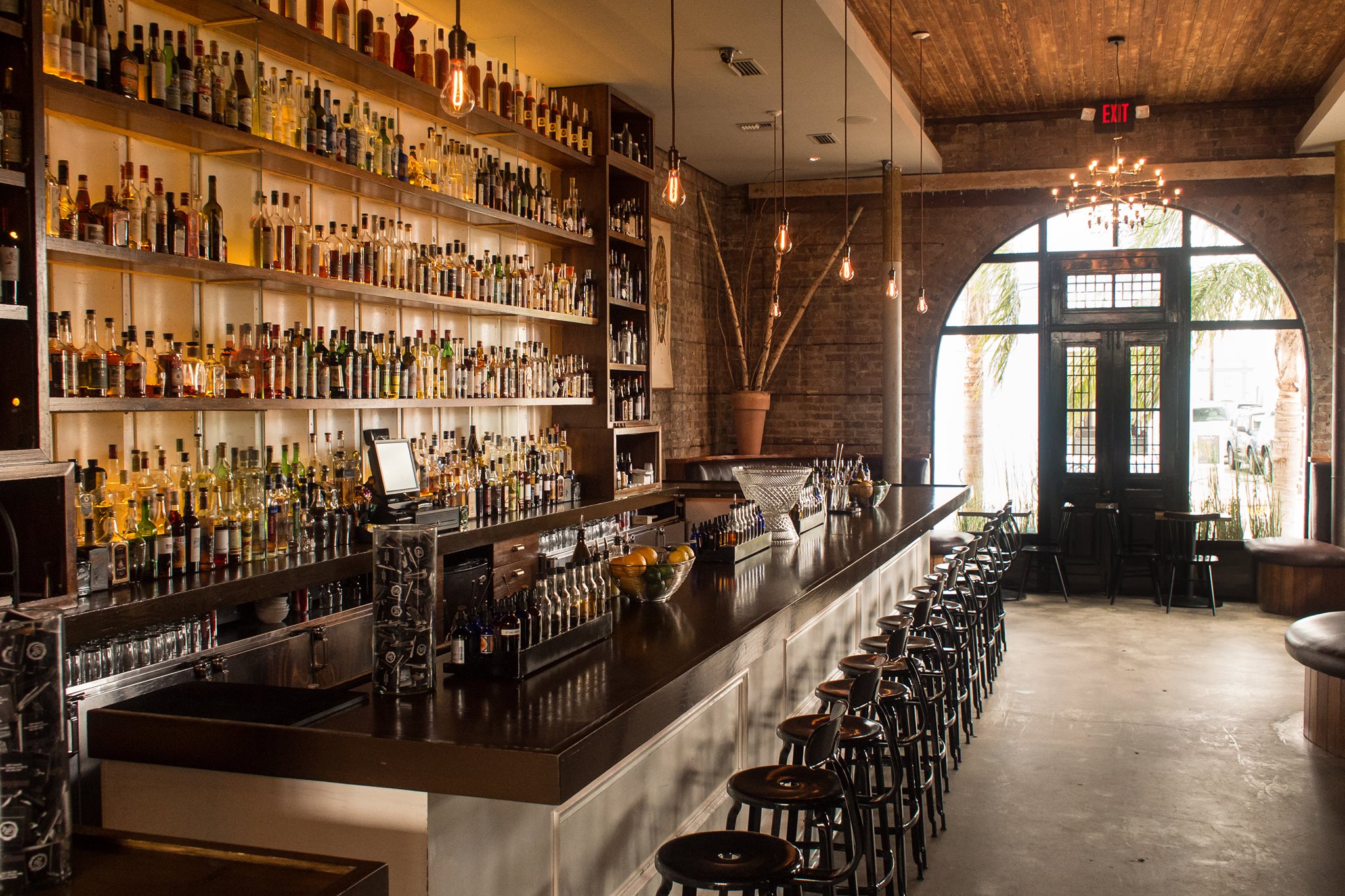 Photo courtesy of Cure NOLA on Facebook
Once a sleepy neighborhood thoroughfare bordering Tulane University, Freret Street has undergone a revival over the past decade, becoming a food and entertainment destination in its own right. From Japanese to Southern soul food, there's a cuisine for almost everyone — and Freret Street is only two blocks from the Alder Hotel.
Another plus? Freret's Uptown location means it attracts a smaller, more local crowd, which equals shorter waits at excellent, off-the-beaten-path bars and eateries. Here's a sample of what to do, eat and drink along one of the most vibrant, action-packed commercial corridors in the city.
High Hat Cafe (4500 Freret St.)
Part old-fashioned diner, part neighborhood bar and part Deep South food destination, High Hat Cafe is a great place to grab a plate of fried catfish, a bowl of chicken and andouille gumbo, or a shrimp po-boy. Huge glass windows offer a prime opportunity to people-watch while eating a slice of house-made pie. (Save room for a snack at the next Freret Street destination.)
Ancora (4508 Freret St.)
Ancora's pizza is made Neapolitan-style, using wood-burning ovens and without commercial yeast. Ancora created its own starter in-house, and the dough takes three days to prepare from start to finish, with the crust that is unique to New Orleans. Drinks include seasonal Italian sodas, craft cocktails, and wines from the Campania region of southern Italy. Check out the house-made salumi and happy hour pizza specials. Ancora is located in a renovated building next to High Hat Cafe.
The Rook Cafe (4516 Freret St.)
Looking for a quiet locals' hangout with vegan pastries, locally roasted coffee, free wi-fi, and a vibe that encourages you to settle in for a few hours with a game of chess or a good book? The Rook is the place. The cozy coffee shop also hosts frequent gamers' nights and pop-ups.
Sarita's Grill (4520 Freret St.)
Cuban, Mexican and Central American fare like fish tacos and fried yucca plus excellent margaritas have earned Sarita's a loyal local following. The guacamole is made in-house, and queso dip is complimentary.
Piccola Gelateria (4525 Freret St.)
This husband-and-wife dessert stop offers crepes, piadina flatbread and coffee, but the menu's standout (and the restaurant's focus) is small-batch, handcrafted Italian gelato. Made without preservatives or artificial ingredients, the dense, creamy frozen dessert comes in classic and experimental flavors including bananas Foster, caramelized fig, and pistachio.
Bar Frances (4525 Freret St.)
Bar Frances is housed in the same building as Piccola Gelateria, along with a juice bar and several other businesses. It's been operating since 2016, courtesy of Mark Latter, who also owns the historic Tujaque's in the French Quarter. It's an airy, spacious and thoroughly modern bistro, with wood finishes, a marble bar that seats more than a dozen, and covered patio seating. The menu is seasonal, with small plates like tuna tartare and lamb meatballs. There's also a full dinner menu featuring high-quality steaks, burgers and Gulf fish if you want to dig in. Wine rules at Bar Frances, offered on tap and by carafes, and through clever pairings. There's a generous daily happy hour featuring a large selection of natural wines.
The Company Burger (4600 Freret St.)
The Company Burger on Freret and Cadiz streets offers a solid menu of delicious burgers, fries and milkshakes. The menu keeps it simple with the award-winning lamb, turkey, and beef burgers, plus sides, shakes, and cocktails. The house burger comes with a fried egg, two patties, and bacon. The "not burger" options are also kept simple: hot gods, and grilled cheese and friend chicken sandwiches.
Midway Pizza (4725 Freret St.)
Deep-dish pizza isn't that easy to find in New Orleans, and this restaurant housed in an industrial, high-ceilinged space uses an age-old family recipe. All of its pizzas, salads and flatbreads are made in-house.
Cure (4905 Freret St.)
The owners of Cure were at the forefront of Freret Street's revitalization when they opened this chic craft cocktail bar in 2009. Located in a 1903 fire station, Cure is sleek, dimly lit and filled with stylish nine-to-fivers, especially during its happy hour. The Washington Post, Eater, The New York Times, Travel + Leisure, and many other publications have listed Cure among their picks for top U.S. bars. Get a classic or custom craft cocktail, a cheese plate, and enjoy both on a leafy, secluded patio to start the night.
Gasa Gasa (4920 Freret St.)
You'll know you've arrived at this hip music venue when you see the psychedelic, black-and-white mural by Berlin graffiti artist MTO outside. Depending on the night, local or touring musical acts, comedy shows, burlesque performances, or movie screenings may be on the roster. The patio is a comfortable place to relax with a beer. And, if a hunger pang strikes, a food truck is never far away.
Freret Beer Room (5018 Freret St.)
This gastropub had a revamp in the summer of 2019, adding TVs and an updated menu that focuses on pairing craft beer with modern American cuisine (sandwiches, salads, cheese and charcuterie boards). Proprietor Eli Gay also runs a retail beer shop next door.
Dat Dog (5030 Freret St.)
Dat Dog's both Uptown locations, including the Freret St. one near Soniat St., have dog-friendly outdoor seating, which is great for people-watching too. The affordable Dat Dog dishes out a wide variety of meat, fish, vegan and veggie hot dogs, sausages, and other kid-friendly comfort food like burgers and chicken. The dogs and the sausages come with a choice of more than 30 toppings.
Mint Modern Vietnamese Bistro & Bar (5100 Freret St.)
Mint's streamlined menu is modern indeed, packed with specialty rolls, several varieties of pho, banh mi, and a kimchi burger. One of the unusual specialty cocktails is Fishy Surprise, which is made with whiskey, Drambuie, grapefruit juice, and fish sauce.