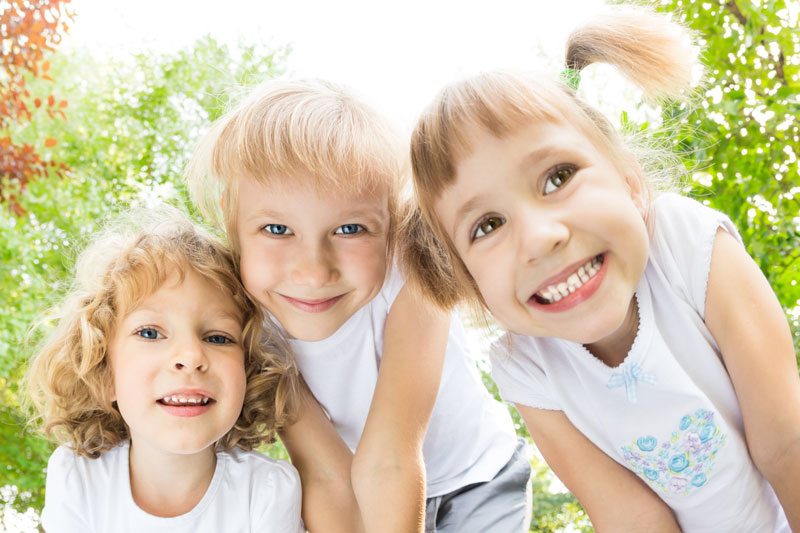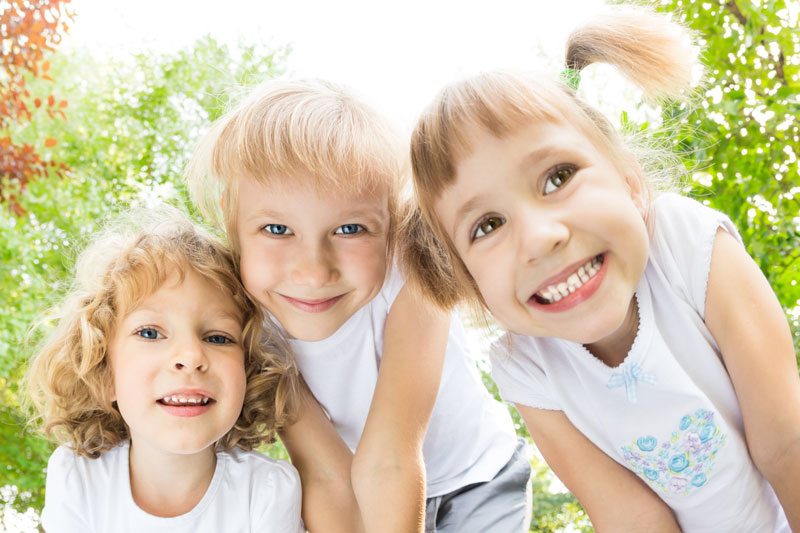 While some other parts of the city may be more known for their late-night entertainment options, Uptown, with its child-friendly food scene, ease of navigation via streetcar, and vibrant, walkable commercial corridors like Magazine and Freret streets, offers a wide variety of things to do with kids. There are great bookstores, parks and playgrounds, tours, cafes, restaurants, museums, and shops that are perfectly suitable for the under-18 crowd.
Attractions
St. Charles Avenue, Magazine, and Freret streets are packed with shopping destinations, art galleries, and restaurants (many of which have spacious outdoor or balcony seating). Freret Street is also home to a market, held on the first Saturday of every month except June-August, and a festival, held in the spring. Both events feature live music and plenty of food vendors. Magazine and Freret Streets are easy to walk, and you can take a streetcar along St. Charles Avenue for a mere $1.25.
The majestic, oak tree-lined St. Charles Avenue is one of the most beautiful streets in the country, if not the world, with blocks upon blocks of spectacular mansions and landscaped gardens. The ride on the historic St. Charles Avenue line streetcar is high on top of many visitors' bucket lists because it's the oldest continuously operating streetcar line in the world (since 1835), and because it affords a very easy and pleasant way to see the Garden District and Uptown areas.
To take in all the beauty of the Italianate, Victorian, and Greek Revival architecture of Uptown, you can just walk around. Many of the original mid-19th-century mansions have been immaculately preserved and are surrounded by impressive gardens. Both self-guided and guided tours are available daily in the Garden District and Uptown — on foot or by bus or car (free for kids under 6). Kids and adults alike might also like visiting Lafayette Cemetery No. 1, one of the oldest cemeteries in the city, located in the heart of the Garden District, between Washington, Sixth, Prytania, and Coliseum streets (Please note that as of winter 2022 the cemetery is closed for repairs).
Another must-stop, especially if you have kids in tow, is the magnificent Audubon Park. Located in the historic district of Uptown near the picturesque campuses of Tulane and Loyola universities, Audubon Park is perfect for a stroll or a picnic (bring some bread to feed the ducks). Lined with hundreds of ancient live oaks, it features a 1.8-mile jogging path, playgrounds, picnic shelters, a lagoon, recreation areas, and a zoo.
The Audubon Zoo is one of the top zoos in the country, full of lush vegetation and exotic-animal exhibits. The younger kids may like riding the zoo's Swamp train, and older kids can try the Safari Simulator ride. The Zoo features rare white alligators, a komodo dragon, sea lion shows, a carousel, and the award-winning Louisiana Swamp and Jaguar Jungle natural habitat areas. During the warmer months, you may want to bring your bathing suits and splash in the Zoo's mini water park, the Cool Zoo.
Few things are more family-friendly than catching a movie, and the classic Prytania Theatre is a century-old movie theater, and the only single-screen one left in Louisiana. Inside, you'll find plush red seats and a tiny coffee stand with excellent gelato and espresso for the adults plus kid-friendly snacks.
Eating and Drinking
Uptown is packed with restaurants that feature kid-friendly menus and/or menus catering to children specifically. These are but a few highlights, starting with St. James Cheese Company, home of the $5 Mini Moo sandwich. Targeting the "smaller cheese lovers," it's made with Hook's white Cheddar cheese grilled on wheat bread and comes with chips and fruit. The kids will probably also love the shop's cheese and charcuterie boards, which change daily and come with bread and an assortment of condiments.
We also recommend The Company Burger on Freret and Cadiz streets for its solid menu of delicious burgers, fries, and milkshakes; and the famous Camellia Grill diner with an extensive breakfast menu. The affordable Dat Dog at its Freret and Magazine locations dishes out a wide variety of meat, fish, vegan and veggie hot dogs, sausages, and other kid-friendly comfort food like burgers and chicken. Your kids will be happy to know that the dogs and the sausages come with a choice of more than 30 toppings.
For local comfort food with homestyle Creole and Cajun fare like po-boys and jambalaya, try Joey K's on Magazine Street. The menu is very kid-friendly, with chicken tenders, grilled cheese, and fried seafood. The seafood-focused Superior Seafood & Oyster Bar has great views of St. Charles Avenue, an oyster bar, and a kids' menu that goes beyond chicken tenders, with items like grilled shrimp and grilled chicken pasta alfredo.
Do your kids like ramen? A post-pandemic newcomer Nomiya is a traditional ramen joint that serves a simple, delicious menu. Just pick your broth and the toppings, and maybe supplement with edamame and pork buns. There's also mochi ice cream with rotating flavors.
For more New Orleans staples your kids might like, head to the beloved local lunch staple, Guy's Po-Boys, or Picnic Provisions & Whiskey, a family- and dog-friendly casual comfort food spot that has outdoor seating.
You have many choices when it comes to trying food from all over the world, both the spots old and new. For a classic, well-done Mexican cuisine head to Taqueria Corona. The whole family can share generous portions of tacos, burritos, and other staples.
Tito's Ceviche & Pisco is another solid option for a family dinner, with a menu laden with traditional Peruvian dishes. Dinners at the Senegalese Dakar NOLA feature multiple courses, some served family style in homage to west African dining traditions. All three of these restaurants on Magazine Street serve excellent Mediterranean food, from the quick-service, on-the-to Tal's Hummus to Misa with a lovely patio for outdoor dining to the award-winning chef Alon Shaya's Saba, with very sharable Israeli culinary classics.
For a sweet treat, check out Piccola Gelateria. In addition to small-batch, house-made gelato and sorbetto in over a dozen flavors, this classic Italian-style gelato shop offers crepes (savory with meat, sweet with Nutella, and vegetarian). The whole family will also love the award-winning Gracious Bakery + Cafe (with two Uptown locations). All desserts and baked goods are top-notch, and there are house-cured salmon bagels and breakfast sandwiches. 
DISTRICT. Donuts. Sliders. Brew. on Magazine and Jackson streets also has a sophisticated coffee menu plus donuts and sliders. The tiny District Donut & Coffee Bar located on the corner of Arabella and Magazine streets offers a smaller menu, though still packed with coffee and espresso options, plus kolaches, biscuits, donuts, and sandwiches.
We hope you enjoy some family time exploring all that the area around the Alder Hotel has to offer!
Stay in touch and save on rates and more at the Alder Hotel by signing up for our email list at https://alderhotel.com/email-offers/. If you find a lower rate on your Alder Hotel room at the time of booking, call 1.888.626.5861, and we will match that rate, too.