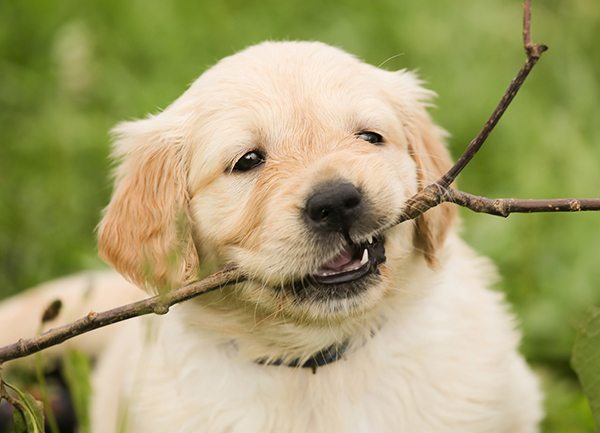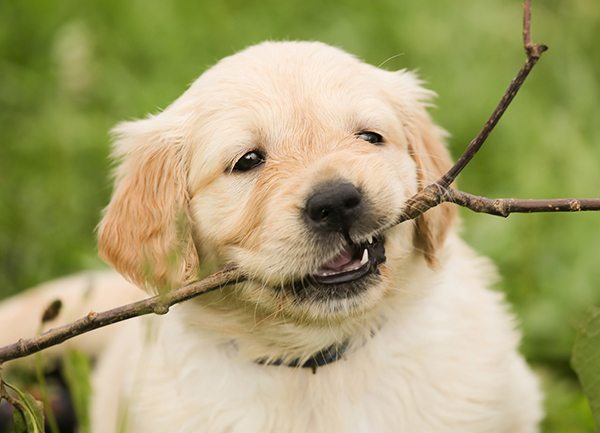 New Orleans is a dog city, and there's no reason to leave your four-legged family member at home when you travel to New Orleans, or at a hotel while you're here. Here's a list of places in Uptown New Orleans where you and your dog will always be welcome, plus a big dog run located elsewhere, but it's easy to get to from Uptown (and your dog will thank you).
We Are a Pet-Friendly Hotel
We welcome dogs and cats at the Alder Hotel and look forward to hosting you and your pets when you stay in Uptown New Orleans. You can review our pet policy here. If you are traveling with large dogs (over 50 pounds) or need supervision for your dog while you sightsee, we recommend Zeus' Place (4601 Freret St.).
Parks and Dog Runs
The Wisner Dog Run, located inside the free, city-run Wisner Playground at 4877 Laurel Street, is fenced off, so you can let your dog play off-leash with other well-socialized dogs. It's not huge, at only 8,500 square feet, but the off-leash areas are not easy to come by in any city, and this one is part of a little urban park, so it also comes with access to benches, water fountains, and some shade — all in the middle of a busy Uptown area.
Another option is to hit the urban oasis of the historic Audubon Park. You and your dog can enjoy the lagoons, a tranquil 1.8-mile jogging path, picnic shelters under the live oaks, and much more. The Riverview portion of the park, also known as The Fly, is located behind the Audubon Zoo and along the Mississippi River. It's a popular spot to have a barbeque or a crawfish boil, toss a frisbee, or simply sit by the river and watch the sun go down. The Fly is open till 10 p.m. and is equipped with picnic areas, ample parking spaces, and public restrooms.
The so-called "Dog Levee" is an informal park near the corner of Leake Avenue and Magazine Street (100-7198 Magazine Street). It has a paved walking path but is not fenced off. If your dog loves to swim and is not a flight risk when off-leash this is a good place to take a dip.
The last recommended place on the list is not located Uptown, but it's not far, worth the trip, and easy to get to. The largest off-leash dog run in New Orleans, NOLA City Bark, is located in the sprawling City Park that extends from Mid-City into Lakeview. This fenced-off dog park occupies a 4.6-acre plot of land and has separate play areas for small and big dogs. It also has hills and water fountains for the dogs to enjoy, plus a water play area and doggie pools. For humans, there are also water fountains, shade pavilions, restrooms, and walking paths.
Please note that NOLA City Bark is gated and you'll need a key card/permit to enter. This is to ensure that all dogs that use the park have been properly vaccinated, and spayed or neutered. You can apply for a temporary permit on the NOLA City Bark website.
Dog-Friendly Bars and Restaurants
There are plenty of dog-friendly restaurants and bars Uptown and elsewhere in the city. If there's outdoor seating, like a patio or sidewalk tables, chances are all well-behaved dogs will be welcome. Uptown, check out the blocks-long commercial corridors of Magazine and Freret streets in particular, filled with sidewalk cafes and restaurants with outdoor seating and courtyards.
These few places stand out, however, as especially well-suited for your canine friends to visit.
Dat Dog's both Uptown locations (3336 Magazine Street near Louisiana Avenue and 5030 Freret Street near Soniat Street) have dog-friendly outdoor seating. The Magazine Street location is great for people-watching, and both locations have popular happy hours and lots of craft beer.
Another popular Magazine Street establishment, the Bulldog Uptown, located on the corner of Magazine and Pleasant Streets in the heart of the Garden District, features a huge, dog-friendly patio. There's fresh water put out daily for all furry friends.
Eat indoors or outdoors, and bring your family and your pup to Picnic Provisions & Whiskey (741 State St.). Coming from the people helming Commander's Palace, including co-founder and owner Tory McPhail, the former executive chef at Commander's, this casual family-friendly spot serves comfort food cold and hot.
The lovely patios at St. James Cheese Company (the Uptown location at 5004 Prytania Street) and the Rusty Nail (1100 Constance Street, on the corner of Constance and John Churchill Chase, where the Warehouse District ends and the Lower Garden begins) are also popular among the dog lovers. What's more enjoyable than having a leisurely drink on a spacious patio, surrounded by lush greenery, while your dog lounges at your feet?
Want to stay in touch and save on rates at the Alder Hotel? Sign up for our email list at https://alderhotel.com/email-offers/! And if you find a lower rate on your Alder Hotel rooms at the time of booking, call 1.888.626.5861 to let us know, and we will match that rate.