Shopping Near Alder Hotel Uptown New Orleans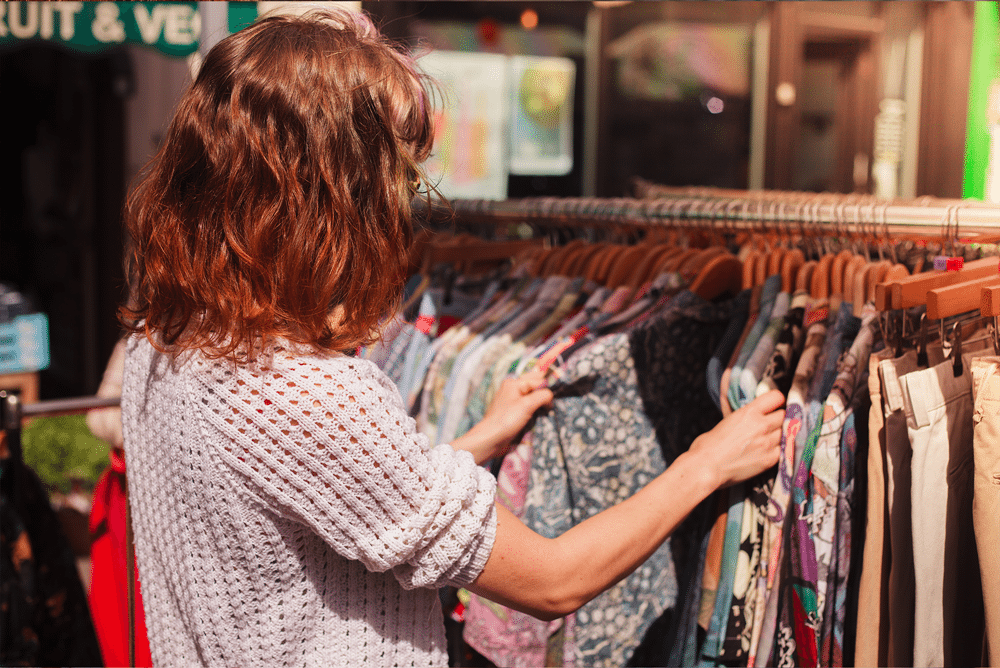 What sets a unique boutique apart from the rest of the big-box stores and chains? It's simple: a strong point of view. Fortunately, New Orleans is home to a diverse group of bold, creative personalities, and while many of them find their niches in music, food or art, some express themselves by curating shops like none you've ever seen.
Fortunately, Alder Hotel is just a short Uber ride (about a mile) from Magazine Street's collection of shops. Nearby, bustling Freret Street is worth a visit as well. If you're looking for the best places for shopping near Alder Hotel Uptown, check out these boutiques (arranged by street addresses) and find an excuse to leave with a fantastic, wearable souvenir — for a loved one or yourself.
Babe
Babe (5007 Freret St.) is one of very few retailers to open on the revitalized Freret Street corridor, which boasts a wealth of bars, restaurants and venues. While the nightlife is sparkling on the commercial stretch, the daytime shopping opportunities at this contemporary casual women's boutique also are not to be missed. Find the perfect romper, chambray off-the-shoulder frock or statement jumpsuit at this bright and airy boutique (then wear it out on the town that night).
Fleurty Girl
A successful vision of New Orleans-native Lauren Leblanc Haydel, Fleurty Girl was founded in 2009 and has since expanded to six locations in Louisiana. There are two in New Orleans, one Uptown at 3117 Magazine St., and one in the French Quarter at 632 St Peter St. The seventh location is slated to open in 2019 at the new North Terminal at Louis Armstrong International Airport. The boutique T-shirt chain sells New Orleans-inspired apparel, accessories, home decor, and gifts. Fleurty Girl's specialties are Who Dat shirts and "Shirts With Y'atitude" for men, women, kids, and even dogs — very New Orleans pride.
Magpie
Magpie (4529 Magazine St.) is an absolute treasure trove of unique vintage items, from sparkling 1920s art deco engagement rings to hallucinogenically colorful 1960s caftans. Prices are surprisingly affordable for vintage and antique items in such good condition, and the cozy, wood-floored shop is as inviting as a friend's living room. Out-of-towners who fall in love with Magpie can shop the store's Etsy page once they return home — a visit to this boutique is only the beginning of a beautiful relationship.
Ashley Longshore
Join pop artist Ashley Longshore's legions of fans, which include 144,000-plus Instagram followers and clients like Blake Lively and Cher, when you visit her Uptown studio gallery (4537 Magazine St.). Longshore playfully skewers trophy wives, excess, designer labels, and celebrity in her work: butterfly-bedecked silhouettes of women, champagne bottles, renditions of media personalities like Anna Wintour, and sassy phrases. All in all, Longshore's large-scale acrylic paintings mirror her personality: glittery, hilarious and larger than life.
Kawaii NOLA
Kawaii NOLA (4826 Magazine St.) is a tribute to all things cute and anime-inspired. Pastel wigs, Hello Kitty purses, giant fake eyelashes, and other staples of Japanese street fashion line the walls. Many items are handcrafted by local artists. The boutique has become a mecca for aficionados of Harajuku style, hosting meetups, tea parties and even a cherry blossom festival for costumed attendees. Kawaii NOLA is a melting pot of New Orleans costuming culture and Japanese cute culture — definitely a must-see.
Victoria Boutique
Upscale, understated and home to luxury designer brands, Victoria Boutique (4858 Magazine St.) is the retail equivalent of Posh Spice. It's the destination for New Orleans' well-heeled crowd, boasting exclusive labels like Maliparmi, Majestic, Gary Graham, and M. & Kyoko. Shop at this gorgeous, sprawling boutique and you just may brush shoulders with a former Carnival queen. (You'll definitely feel like royalty.)
Jeantherapy
This hip local chain is well stocked with enviable designer denim, plus things like graphic tees (JTees) for men, women, and kids. Think lots and lots of football-fan gear to represent your Saints/LSU pride. Jeantherapy has three locations in metro New Orleans, at the Lakeside Mall and two Uptown, at 5505 Magazine St. in the Lower Garden District and at 2022 Magazine St.
Dirty Coast
Dirty Coast is a New Orleans based T-shirt company that's been around since 2004, outfitting the locals and the visitors alike in the NOLA-centric tees, hoodies and thanks, and coining the ubiquitous phrase "Be a New Orleanian Wherever You Are." Besides T-shirts Dirty Coast is packed to the gills with coasters, bumper stickers, home goods, merch for kids, and lots and lots of all things Who Dat and Mardi Gras. In addition to its 5631 Magazine Street location the company has an outpost in the French Quarter (713 Royal St.).
Perlis Clothing
Perlis (6070 Magazine St. and at Jax Brewery in the French Quarter) has been going strong since 1939 as a family-run clothier in Southern Louisiana, now with four locations including Baton Rouge. If you have a hankering for southern style clothing Perlis has you covered with designer brands and made-to-measure items. The company caters heavily to men, but you'll also find lots of clothing for women and kids, plus Louisiana-themed gifts. One of the best known collections by Perlis is the featuring a crawfish logo — where you'll find the famous mudbug gracing shorts, shirts, polos, socks, wallets — very Louisiana.