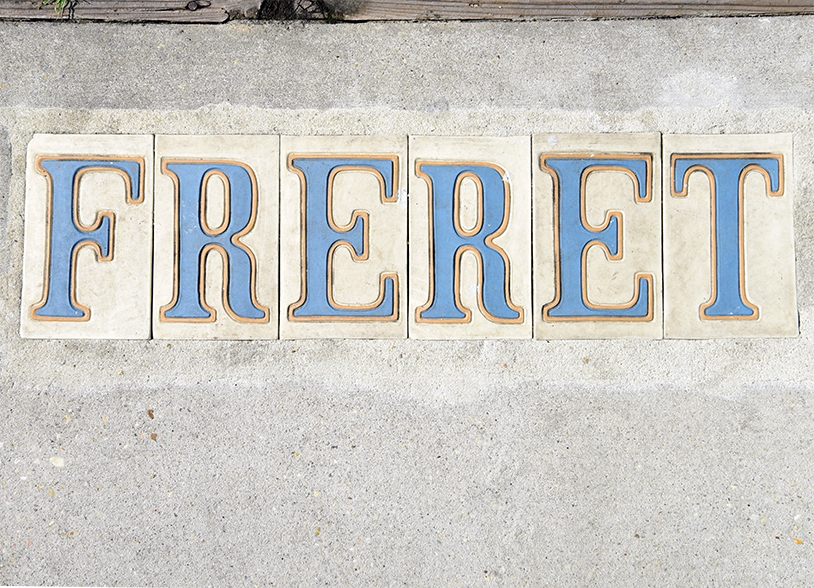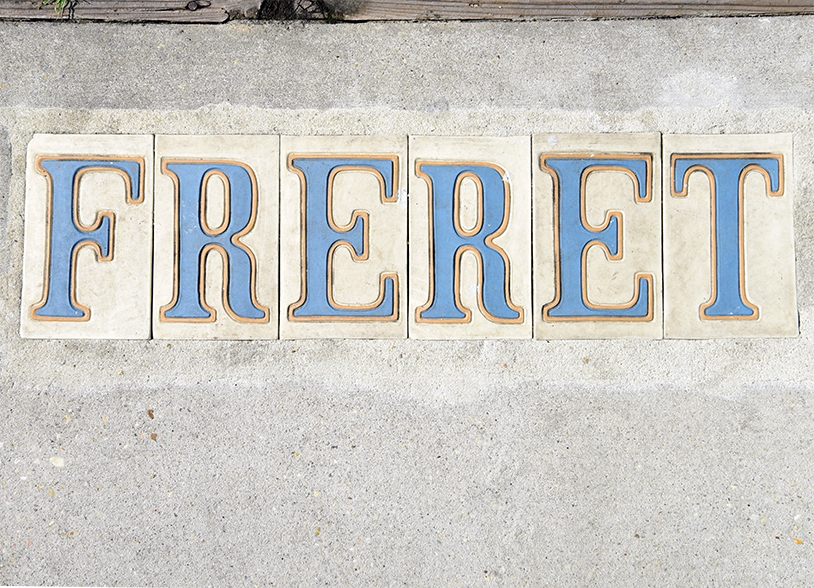 The Freret neighborhood, where the Alder Hotel is located, is full of historic destinations, architectural landmarks, lush greenery, delicious culinary adventures, and fun shopping. There's plenty to see, do, eat, and drink around here. Here are our top 12 reasons to stay at the Alder Hotel in the historic Freret neighborhood.
1. Free Parking
The Alder Hotel offers free self-parking in the parking lot directly across the street. It's relatively rare to find this amenity in New Orleans, so grab this opportunity pronto! There's also street parking available near the hotel, but it might be limited depending on the time of day and year.
2. You Can Bring Your Pet
We are a pet-friendly New Orleans hotel. We welcome dogs and cats, and look forward to hosting you and your pets when you stay in Uptown New Orleans. You can review our pet policy here. If you are traveling with large dogs (over 50 pounds) or need supervision for your dog while you sightsee, we recommend Zeus' Place (4601 Freret St.).
Want to take your furry friend with you wherever you go? No problem! The Freret neighborhood, like much of New Orleans, is very dog-friendly. You'll find a few parks and dog runs nearby, and plenty of restaurants and cafes in the area that will welcome your dog and put out a water bowl.
3. Navigation Is Easy
You can explore much of the neighborhood on foot, but, the most popular way to do it is to ride the historic streetcar along St. Charles Avenue. You can ride for $1.25, exact change; or get a $3-day pass for unlimited rides (also, check out our preferred and therefore most recommended walking route from the hotel to catch the St. Charles Ave. streetcar).
Take the streetcar from the CBD/downtown all the way upriver, or anywhere in between, as the streetcar stops on almost every block along St. Charles Avenue. The Italianate, Victorian and Greek Revival architecture of Uptown is unique, and many of the original mid-19th-century mansions have been immaculately preserved and are surrounded by impressive gardens. Heading into Carrolton and toward the Mississippi River, the imposing facades and sprawling balconies become generously mixed with the more modest but still well-preserved shotguns and thriving local businesses, including some of the best bars and restaurants in the city.
4. Shopping and Entertainment on Freret Street
One of the main attractions in the neighborhood is Freret Street, named after an antebellum New Orleans mayor. The stately mansions mix with the historic shotguns, surrounding the thriving eight-block corridor of Freret Street between Napoleon and Jefferson avenues. Due to the robust recovery and development efforts led by the locally-owned small businesses, developers, and the city administration, the street got an injection of much-needed business and renovation and is showing no signs of slowing down. The neighborhood enjoys its own monthly market and an annual festival, both held along Freret Street's commercial strip. It even has its own Carnival krewe, Krewe of Freret, which parades during Mardi Gras and hosts a summer stroll.
5. The Lively Commercial Corridor of Magazine Street
Magazine Street runs parallel to St. Charles Avenue, about 10 blocks apart. Just like Freret Street's revitalized strip, the 13 blocks of Magazine Street are meant to be walked. It's the main commercial artery that the Garden District and Uptown share, and it's crammed with restaurants, bars, sidewalk cafes, and dozens of retail stores where you can buy local art, antiques, vintage clothing, funky costumes, and more.
6. Numerous Options for Eating and Drinking Your Way Through the Neighborhood
Just walking down the Freret Street or Magazine Street corridors will bring you to the top-notch (and some of the most diverse) shopping and entertainment destinations. Of course, there's plenty to eat and drink there as well.
You can start your day with breakfast at The Camellia Grill, a landmark diner beloved by locals and visitors alike since 1946 and famous for its pecan pie, "freezes," and generous omelets. For lunch, try alligator sausage at the affordable Dat Dog. Catfish is the star of the menu of the Louisiana-meets-the-Delta High Hat Cafe, and The Company Burger offers potent house cocktails along with its milkshakes and lamb burgers.
Is it happy hour yet? Have a craft cocktail at Cure or a glass of award-winning wine at Bar Frances. For another popular happy hour, head to Superior Seafood & Oyster Bar to take advantage of its full-service oyster bar and Superior's signature frozen pomegranate mojito. Another option is The Avenue Pub, the iconic Lower Garden District pub that boasts fireplaces, tin ceilings, a balcony overlooking St. Charles Avenue, a pool table, and sidewalk and patio seating.
There are numerous options to have an unforgettable dinner Uptown, from high to low and casual to iconic. Where you head for dinner depends on whether you're looking for something more casual and on the budget, want to cross off a few items from your New Orleans food bucket list, or want to fully immerse yourself in experiencing a night out somewhere busy and packed with nightlife and action. (See our dining guides below to help you pick a perfect dining destination.)
Two of our favorites won't ever steer you wrong: The James Beard Award winner Chef Donald Link's Herbsaint, the flagship of the Link Restaurant Group (which runs several businesses including Peche, Cochon and La Boulangerie), and Desi Vega's Steakhouse, an elegant, high-ceilinged classic steakhouse with a few local touches, located inside the Lafayette Hotel, a French Regency-style 1916 landmark overlooking Lafayette Square.
7. The Historic Audubon Park and Zoo
The magnificent 19th-century, 350-acre Audubon Park that contains the Audubon Zoo is perfect for a stroll. Lined with hundreds of ancient live oaks, it features a 1.8-mile jogging path, playgrounds, picnic shelters, a lagoon, recreation areas, and much more. The Audubon Zoo is one of the top zoos in the country, full of lush vegetation and exotic animal exhibits. The Zoo features rare white alligators, sea lion shows, a carousel, and the award-winning Louisiana Swamp and Jaguar Jungle natural habitat areas.
8. Loyola and Tulane Universities
Right across Audubon Park, you'll find the campuses of Tulane and Loyola universities. Both boast an architectural mix of styles of the 19th century and modern, with the backdrop of large live oaks. Placed on the National Register of Historic Places, Tulane University's campus occupies more than 110 acres and extends north to S. Claiborne Avenue through Freret and Willow streets. Note that the Newcomb Art Museum on Tulane University's campus is free and open to the public. Past and present exhibitions have focused on contributions by women artists in the multi-disciplinary fields spanning art and design.
You can find Loyola's sprawling main campus adjacent to Tulane and facing St. Charles Avenue and Audubon Park. It was established in 1904 on the land purchased by the New Orleans Jesuits in 1889. Marquette Hall is the oldest campus building and is the iconic image of the university you'll probably recognize the most.
9. Lafayette Cemetery No. 1
Temporarily closed for maintenance and repairs as of 2022.
No Uptown architectural tour is complete without hitting the above-ground Lafayette Cemetery No. 1 on Washington Avenue, in the heart of the Garden District. It's the oldest of the seven city-operated cemeteries in New Orleans, with some interesting society tombs (the Independent Order of Odd Fellows and Home For Destitute Orphan Boys among them) and over a thousand family tombs. The iconic cemetery has served as a popular backdrop for many music videos and movies over the years. Right across the street is the incomparable Commander's Palace, where you will find elevated Creole fare and a 25-cent martini lunch special.
10. Ochsner Baptist Medical Center
The hotel's close proximity to the Ochsner Baptist sprawling medical campus means you get the advantage of dedicated security patrolling the area. It's also one of the best, fully staffed medical centers in Louisiana, should you need any medical services during your stay.
11. Enjoying a Workout During Your Stay
Staying at the Alder Hotel means you're within walking distance from Anytime Fitness (the 4600 Freret St. location), which offers state-of-the-art cardio machines, free weights and exercise classes. Ask the concierge for directions; it's just a five-minute walk away.
12. Catching a Movie at the Longest Continually Operated Theater in the South
More than a century old, the family-run Prytania Theatre screens first-run features daily, and hosts screenings of classic movies every Wednesday and Saturday. Grab some buttered popcorn, or a gourmet treat from the espresso bar, and sit back and enjoy the show.
Want to dig deeper? Explore our up-to-date Uptown guides to help you get the most out of your stay:
Food and Drink
10 Dishes That Define New Orleans and Where to Try Them Uptown
New Orleans Food Bucket List, Uptown Edition
Where to Get Breakfast Near the Alder Hotel Uptown
Sightseeing
Guide: Navigating the Freret Neighborhood and Uptown New Orleans
Essential Stops and Sights Along the St. Charles Avenue Streetcar Route
Our Neighborhood — Most Popular Attractions Near the Alder Hotel
Architectural Landmarks — Uptown New Orleans
Things to Do on Loyola and Tulane Campuses – Alder Hotel Uptown New Orleans
Exploring Uptown New Orleans on a Budget
Shopping
Shopping Near Alder Hotel Uptown New Orleans
Shopping the Freret Market
Edible Souvenirs From New Orleans
Guide to the New Orleans Art Markets
Planning Your Itinerary
Your Itinerary: 24-Hours in Uptown New Orleans
Rainy Day Fun Near the Alder Hotel
Uptown New Orleans: A Family-Friendly Itinerary
Fun with Fido in Uptown New Orleans