Guide to the New Orleans Art Markets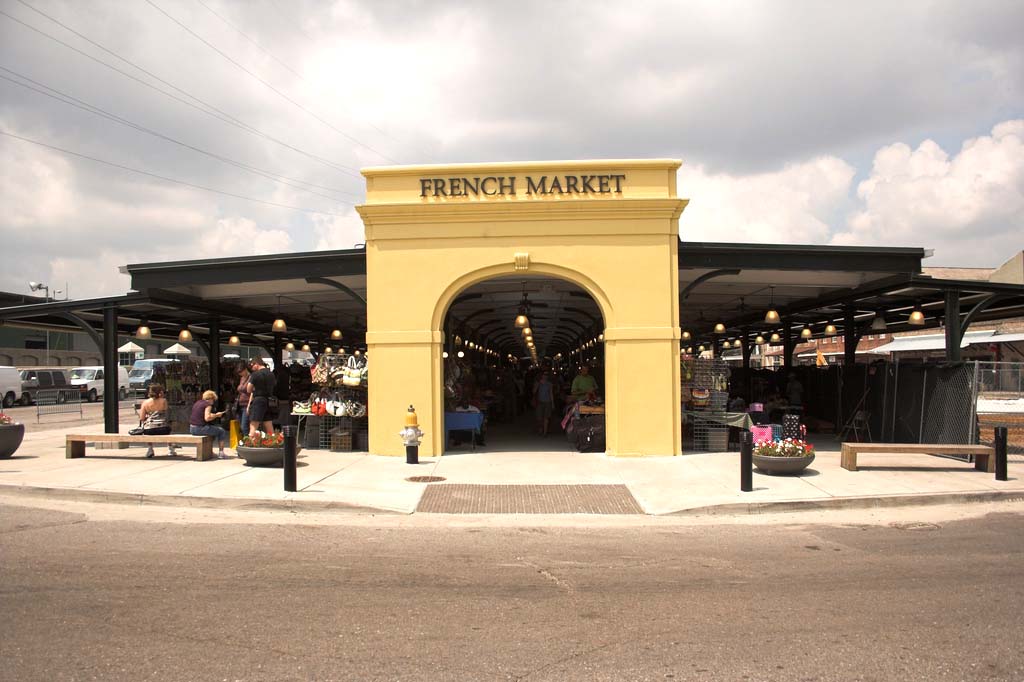 There are a few quality indoor and open-air art markets in New Orleans, so you have choices all year round in addition to all the great galleries in the French Quarter, Warehouse District, and on Magazine Street Uptown. Prices range from a few bucks to four digits, and the options are plentiful, from the souvenir trinkets to unique local art. Whatever you're on the hunt for, you can find a piece of art with your name on it at these New Orleans art markets.
Where: 700 Chartres Street, Jackson Square, French Quarter
Where: Open daily
Hours: 5:30 a.m. – 11 p.m.
Although technically not a market under any organization's umbrella, the art lined along the fence and on the sidewalks of Jackson Square and the Pontalba buildings flanking it often rivals what you might find in a gallery on Julia Street. The loose, self-regulated colony of artists that, weather permitting, displays their original artwork day in and day out, is as essential to the scene as the historic buildings themselves. All vendors have a permit from the city, and quite a few of them have been selling in Jackson Square for decades. You'll find them all year round, but more artists come out on weekends, in the evenings, and during big events like Mardi Gras.
Where: Palmer Park, S. Claiborne and S. Carrolton Avenues, Carrollton/Uptown
When: Last Saturday of every month
Hours: 10 a.m. – 4 p.m.
The Arts Market New Orleans is the Arts Council's free, open-air, family-friendly monthly marketplace that features between 80 and 130 artists, both local and from all over the Gulf Coast. You'll find affordable paintings, photography, ceramics, and glasswork, plus everything from jewelry to soap. Food vendors and live music are also featured.
Where: 700-1010 Decatur Street, French Quarter
When: Open daily
Hours: 9 a.m. – 6 p.m.
This sprawling open-air mall was founded in 1791, which makes it the oldest continually operating public market in the country. You can spend hours strolling through this six-block market reminiscent of traditional European markets, from the daily flea market at the end of Esplanade Avenue, through the farmers market stalls, and all the down to Cafe du Monde on Decatur Street. Vendors offer their creations in all price ranges. Depending on the time of year you visit the French Market, you might walk into a festival taking place, and there's a good chance you'll be hearing live music on any given day.
Where: Freret and Napoleon Streets, Freret/Uptown
When: First Saturday of the month except for July and August, with two markets in December
Hours: 11 a.m. – 4 p.m.
Freret Market was born in 2007 as part of the revitalization effort of the commercial corridor of Freret Street and has been impressively successful since. This open-air market combines the elements of art, food and flea markets, and features dozens of 90 vendors offering everything from crepes to dog adoptions. The market also features special events, local restaurant and catering business pop-ups and food carts, and live music. Freret Street kicks it up with an annual festival on the first Saturday of April, with many participating vendors who are also the market regulars.
Where: 619 Frenchmen Street, Marigny
When: Open daily
Hours: Sunday – Wednesday 7 p.m. – midnight; Thursday – Saturday 7 p.m. – 1 a.m.
This open-air night market gets a lot of foot traffic thanks to its prime location on the historic Frenchmen Street in the Marigny, just steps from the French Quarter. It features a diverse rotating collection of over 80 local illustrators, painters, jewelers, sculptors, and more. If you want to bring home some handmade New Orleans-themed art, this is the place to get it.
Where: New Orleans Healing Center, 2372 St. Claude Avenue, Bywater
When: Second Saturday every month, with additional holiday markets throughout the year
Hours: 11 a.m. – 4 p.m.
After a five-year stint at the Old Ironworks on Piety Street in the Bywater, Piety Market has found a new home at the New Orleans Healing Center, which is located across the street from St. Roch Market in the lively St. Claude Avenue corridor. This bustling market is a must for local art, craft, vintage and flea market merch, and it also features live acoustic music and pop-up food.
Where: 1209 Decatur Street, French Quarter
When: Thursday – Sunday
Hours: Thursday – Sunday 5:30 p.m. – midnight; Friday – Sunday 10 a.m. – 5 p.m.
Located on a busy block of Decatur Street not far from the French Market in the French Quarter, SecondLine Arts & Antiques gets a lot of foot traffic in its expansive indoor and outdoor spaces. The inside is crammed with both the funky, junkyard-type salvaged pieces of ironwork, signs and windows, and the more serious antiques. Right outside, the art and flea market is filled with furniture and tons of local art, all priced to move quickly.
Where: 2841 Magazine Street, Garden District
When: Open daily
Hours: Monday – Saturday 10:30 a.m. – 6 p.m.; Sunday noon – 5 p.m.
Located on Magazine Street between 7th and 8th streets, this permanent indoor market features more than 100 shops under one roof. There you'll find locally made art, clothing, crafts, home decor, and jewelry you can take home. The eclectic inventory is mostly handmade, and maintains the green theme by featuring recycled and repurposed items.