Shopping the Freret Market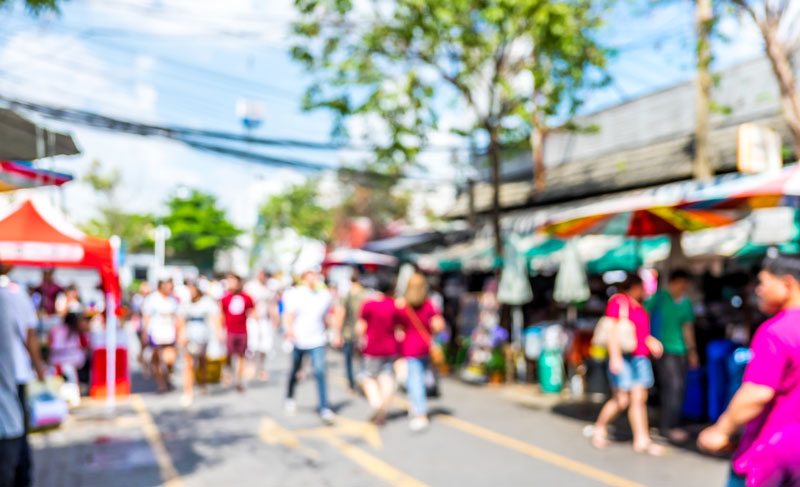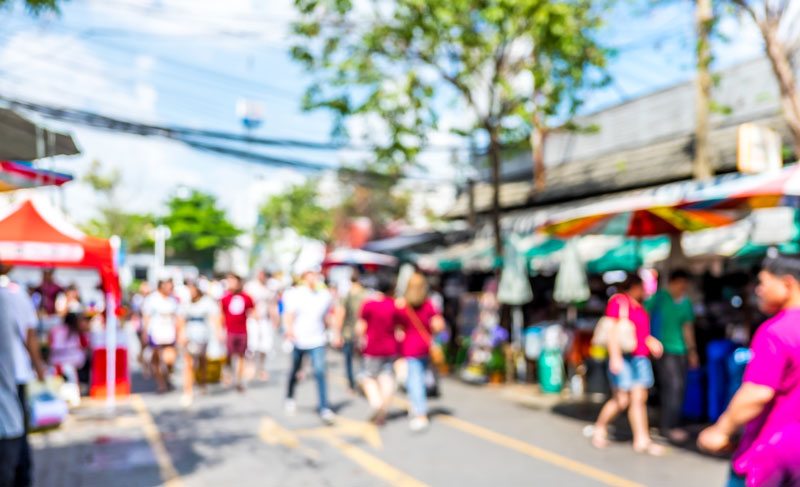 In a city that's decidedly not lacking in the art and farm markets, merch pop-ups, and food trucks, Freret Market stands out for its sheer size and the fact that it combines all those components — art, flea, and farm/food. This open-air market is located at Freret Street and Napoleon Avenue and is held on the first Saturday of every month (except June-August) from noon till 4 p.m.
The Freret Market was started in September 2007 in an effort to revitalize the Freret business corridor. Since then, it's grown to become a popular destination with special events and healthy attendance numbers. Besides the weekly food, art and flea vendors, the market regularly hosts local restaurant and catering business pop-ups and food carts. There are usually about 90 vendors total, plus live music, the kids area; and pet adoptions available from Zeus Place, the market's fellow Freret Street neighbor.
Today's Freret Market is a vital part of the renaissance Freret Street is currently experiencing. The eight blocks stretching from Downtown to Uptown New Orleans parallel to St. Charles Avenue are known as a popular destination for food, shopping and entertainment. The street hosts many restaurants, specialty shops, art galleries, bars, coffee shops, and more. It's also home of the annual Freret Street Festival, held on the first Saturday in April. The festival has been growing since the mid-1990s, with about 200 vendors participating last year.
The weekly sampling of food vendors at the Freret Market includes Crepes a la Cart, a mobile French-style creperie that also serves coffee and ice cream, and the Gulf Tacos food truck. You can also expect to see some of the local catering businesses every week, such as Grannie Cooking Pot and Any O'Cajun, serving Southern favorites like corn-and-crab bisque, crawfish beignets and crawfish mac-n-cheese. While at the market, make sure you stop by Tandem Tea Company stall, which sells organic loose-leaf teas and hot and iced beverages.
There are many opportunities to indulge your sweet tooth at the market too. The standouts include Nothing Bundt Cakes bakery and G&S Pastry, a home-based artisan bakery in Lakeview. You can pick a gift box of the delicate, multi-colored meringues in different flavors like bergamot and blood orange from Lord of Meringues. There also plenty of art, flea and vintage vendors, farm stalls, and local merchants selling soap, furniture, clothing, jewelry, and more.
Freret Market is located near the University District, which contains the Tulane and Loyola campuses. The area is easy to navigate and get to from the French Quarter and other areas by car and public transportation. There's off-street parking in the lot at the corner of Cadiz and Magnolia Streets, and plenty of street parking on adjacent streets.