Uptown New Orleans: A Family-Friendly Itinerary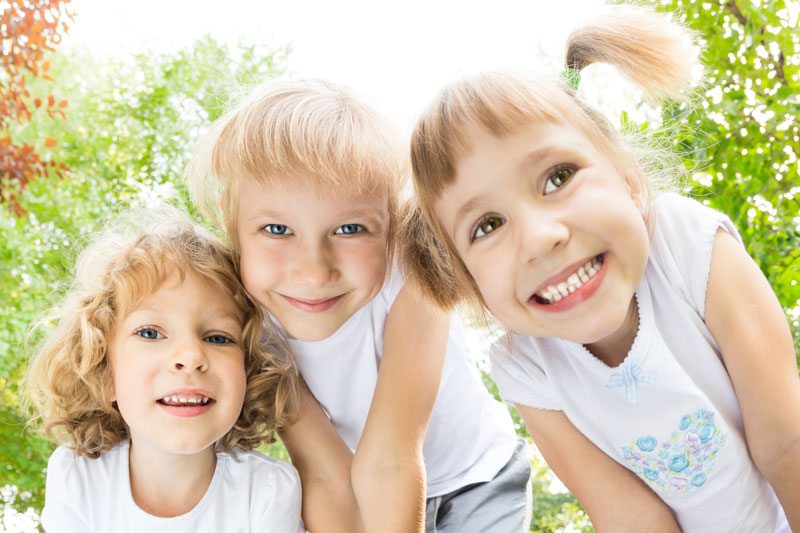 While some other parts of the city may be more known for their late-night entertainment options, Uptown, with its child-friendly food scene, ease of navigation via streetcar, and vibrant, walkable commercial corridors like Magazine and Freret streets, offers a wide variety of things to do with kids. There are great bookstores, parks and playgrounds, tours, cafes, restaurants, museums, and shops that are perfectly suitable for the under-18 crowd.
Attractions
St. Charles Avenue, Magazine and Freret streets are packed with shopping destinations, art galleries, and restaurants (many of which have spacious outdoor or balcony seating). Freret Street is also home to a market, held on the first Saturday of every month from noon till 4 p.m. The event features live music and plenty of food vendors. Magazine and Freret Streets are easy to walk, and you can take a streetcar all the way along St. Charles Avenue for a mere $1.25.
The majestic, oak tree-lined St. Charles Avenue is one of the most beautiful streets in the country, if not the world, with blocks upon blocks of spectacular mansions and landscaped gardens. The ride on the historic St. Charles Avenue line streetcar is high on top of the many visitors' bucket list because it's the oldest continuously operating streetcar line in the world (since 1835), and because it affords a very easy and pleasant way to see the Garden District and Uptown areas.
To take in all the beauty of the Italianate, Victorian and Greek Revival architecture of Uptown, you can take your kids on a free walking tour. Many of the original mid-19th century mansions have been immaculately preserved and are surrounded by the impressive gardens. Both self-guided and guided tours are available daily in the Garden District and Uptown — on foot or by bus or car (free for kids under 6). Kids and adults alike might also like visiting Lafayette Cemetery No. 1, one of the oldest cemeteries in the city, located in the heart of the Garden District, between Washington, Sixth, Prytania, and Coliseum streets.
Another must-stop, especially if you have kids in tow, is the magnificent Audubon Park. Located in the historic district of Uptown near the picturesque campuses of Tulane and Loyola universities, Audubon Park is perfect for a stroll or a picnic (bring some bread to feed the ducks). Lined with hundreds of ancient live oaks, it features a 1.8-mile jogging path, playgrounds, picnic shelters, a lagoon, recreation areas, and a zoo.
The Audubon Zoo is one of the top zoos in the country, full of lush vegetation and exotic animal exhibits. The younger kids may like riding the zoo's Swamp train, and older kids can try the Safari Simulator ride. The Zoo features rare white alligators, a komodo dragon, sea lion shows, a carousel, and the award-winning Louisiana Swamp and Jaguar Jungle natural habitat areas. During the warmer months, you may want to bring your bathing suits and splash in the Zoo's mini water park, the Cool Zoo. Tickets are $22.95 for adults and $17.95 for kids ages 2-12 (Cool Zoo is $12 extra).
Another remarkable destination for the kids is the Louisiana Children's Museum, a 30,000 sq. ft. space of over 100 interactive exhibits that include a climbing wall, art studio, and mock cafe. Tiny tots have they own play area. And last but not least, the Maple Street Book Shop is a treasure trove of all things Louisiana and offers free storytime for kids on Saturday mornings.
Eating and Drinking
Uptown is packed with restaurants that feature kid-friendly menus and/or menus catering to children specifically. These are but a few highlights, starting with St. James Cheese Company, home of the $5 Mini Moo sandwich. Targeting the "smaller cheese lovers," it's made Hook's Cheddar cheese grilled on wheat bread, and comes with chips and fruit. The kids will probably also love the shop's cheese and charcuterie boards, which change daily and come with bread and an assortment of condiments (prices range from $12.50 for three items to $30 for 10).
We also recommend The Company Burger on Freret and Cadiz streets for its solid menu of delicious burgers, fries and milkshakes; and the famous Camellia Grill diner with an extensive breakfast menu. The affordable Dat Dog at its Freret Street location dishes out a wide variety of meat, fish, vegan and veggie hot dogs, sausages, and other kid-friendly comfort food like burgers and chicken. Your kids will be happy to know that the dogs and the sausages come with a choice of more than 30 toppings.
For local comfort food with homestyle Creole and Cajun fare like po-boys and jambalaya, try Joey K's on Magazine Street. The menu is already kid-friendly, but there's also a kids' menu — with grilled cheese, fried shrimp and catfish, and more. The seafood-focused Superior Seafood & Oyster Bar has great views of St. Charles Avenue, an oyster bar, and a kids' menu that goes beyond chicken tenders, with items like the grilled shrimp and grilled chicken pasta alfredo.
For a sweet treat, Sucre on Magazine Street cannot be beat for its Parisian patisserie feel and dozens of amazing confections. The whole family will enjoy the cakes and the macaroons, and there is a serious beverage menu for the adults to enjoy. DISTRICT. Donuts. Sliders. Brew. on Magazine and Jackson streets also has a sophisticated coffee menu plus donuts and sliders. The tiny District: Donut & Coffee Bar location on the corner of Arabella and Magazine streets offers a smaller menu, though still packed with coffee and espresso options, plus kolaches, biscuits, donuts, and sandwiches.