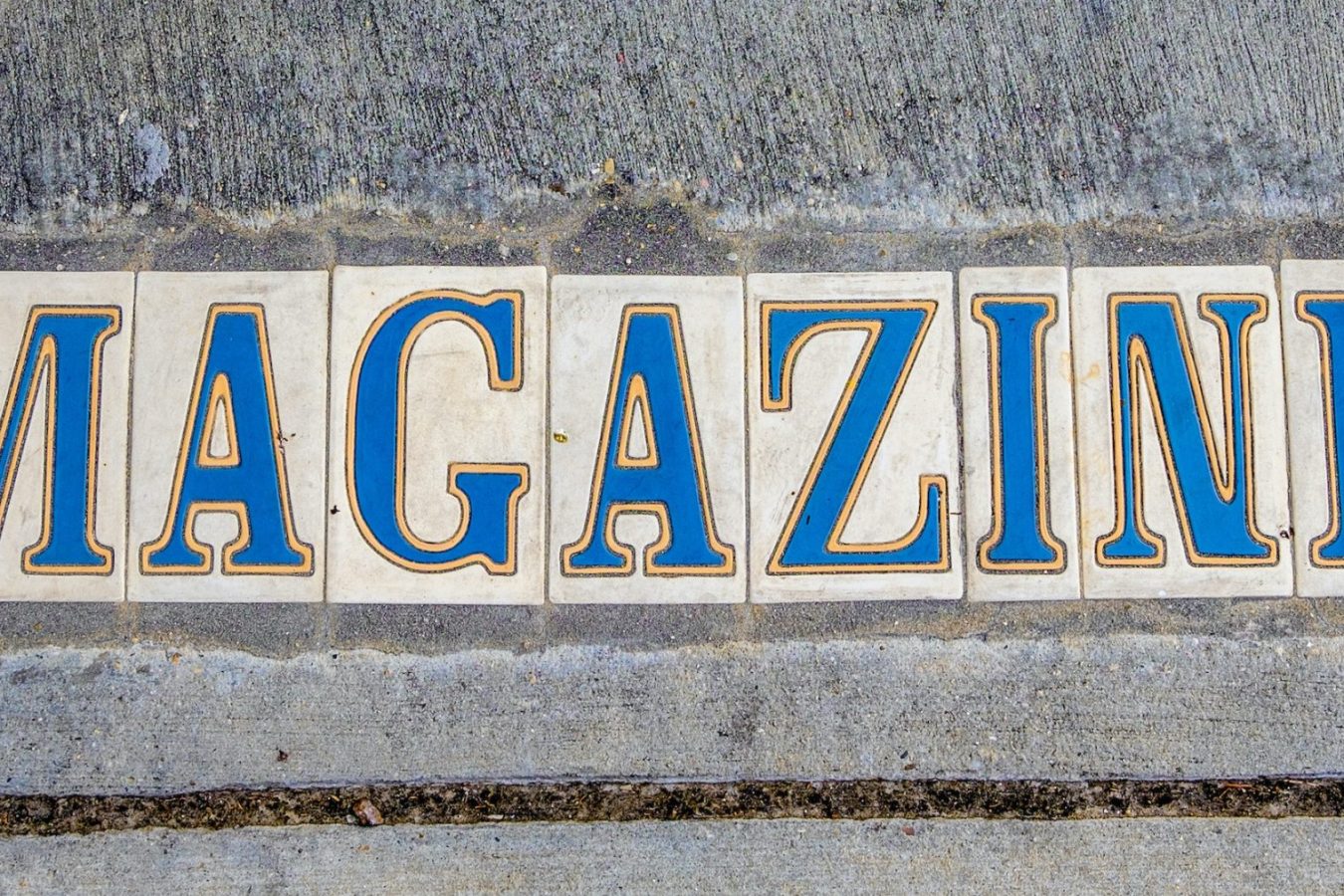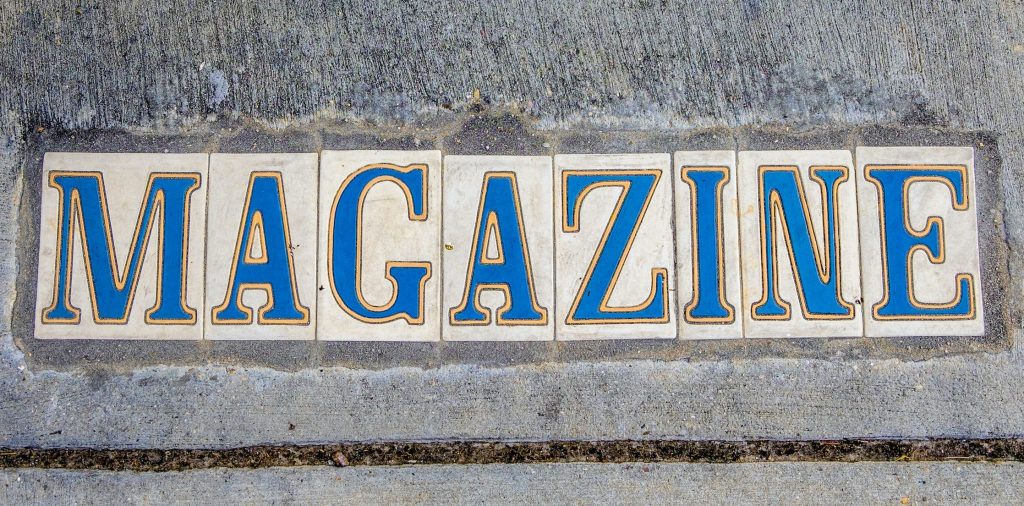 Just like Freret Street's revitalized strip, at least 13 blocks of Magazine Street are meant to be walked. It's the main commercial artery that the Garden District and Uptown share, and it's crammed with restaurants, bars, sidewalk cafes, and dozens of retail stores.
Post-pandemic, even more restaurants have mushroomed, making Magazine Street an essential dining destination. From the James Beard award winners to casual, budget-friendly popups, it's a must on your New Orleans food bucket list.
Similarly, Magazine Street is a shopping haven, from high-end boutiques to vintage shops to unique local retailers with one-a-kind New Orleans-themed merch. So, if you're looking to buy local art, antiques, vintage clothing or funky costumes, Magazine Street is where you'll find it.
Here are our top recommendations for where to eat, shop, rent a bike or get your yoga fix on Magazine Street block by block. We couldn't possibly include every place, but you can use this detailed guide to Magazine Street for a full list. Now, let's explore.
Where to Eat and Drink on Magazine Street
2207 Magazine Street
A classic Jewish-Italian deli that's popular for its specialty meats, cheeses, and brews. This is where you can get Cuban or breakfast sandwiches outside of the French Quarter (we're talking about Verti Marte), or a corned beef special the likes of which you'd find at legendary delis like Katz's in New York City. This is also a place for you if you've been nostalgic for a cheesesteak, a hoagie, a matzah ball soup, or a tuna melt from your home city. The Italian angle is represented by panini and other classics, and the sides include sauerkraut and Knishes with fillings like corned beef and cheese, and potato and onion. Nothing on the menu will break the bank, and everything is delicious.
2338 Magazine Street
A sister restaurant of the nationally buzzed-about Turkey and the Wolf is worth a visit if you're jonesing for breakfast. Only open Thursday through Monday, from 8 a.m. till 2 p.m., Molly's serves a heaping breakfast menu full of items like bagel bites, burritos, the special called the Grand Slam McMuffin (pork patties, hashbrowns, onions, American cheese), but also lighter fare like the roasted carrot yogurt.
2802 Magazine Street
This locally owned mini-chain is a must-go for heaping Southern staples like eggs cochon, shrimp and grits, and bacon praline pancakes. It's got its award-winning formula down with generous portions, killer cocktails, upbeat and quick service, and a down-home vibe. Even if there's a wait, it will be worth it.
2917 Magazine Street
This is a popular brunch destination on the bustling commercial corridor of Magazine Street with pancakes, brunch specialties like crab cake Benedict and eggs with crawfish and Andouille, signature omelets, and specialty spiked cold brews and Bloody Marys served in mason jars.
3322 Magazine Street
An inexpensive local hangout with Southern staples and plenty of good vibes. Some of the house specialties are the inventively named slammers (different kinds of scrambles, from meaty to vegan, served with hash browns). The Creole Slammer, for instance, comes with a biscuit and crawfish étouffée. There's also a lovely patio.
3336 Magazine Street
Dat Dog's both Uptown locations (there's another one at 5030 Freret St.) have dog-friendly outdoor seating, great for people-watching too. At both locations, the affordable Dat Dog dishes out a wide variety of meat, fish, vegan and veggie hot dogs, sausages, and other kid-friendly comfort food like burgers and chicken. The dogs and the sausages come with a choice of more than 30 toppings.
3511 Magazine Street
Classic, creamy, sugar-free, and all-natural flavors (strawberry-basil, watermelon-jalapeno) rub shoulders at Imperial Woodpecker.
3641 Magazine Street
This chic gastropub is located just outside the Garden District, right next to its sister restaurant, Lilette. There's a heated patio that's perfect for winding down with one of the restaurant's signature cocktails and small plates like a shrimp roll or duck confit. It's open later than most restaurants in the area — till midnight on Mondays through Wednesdays, and till 1 a.m. on Thursdays through Saturdays.
4226 Magazine Street
Nomiya defines itself as a New Orleans ramen bar and sticks to it by serving the traditional, pork-based tonkotsu plus two more types of broth. The menu is simple: pick your broth and the toppings, and maybe supplement with edamame and pork buns. The mochi ice cream flavors rotate.
4238 Magazine Street
La Petite Grocery, the former 19th-century neighborhood grocery, was transformed by owner-chef Justin Devillier in 2010. A 2016 James Beard Award winner for Best Chef: South, Devillier puts his creative spin on traditional New Orleans cuisine with dishes like blue crab beignets and shellfish stew.
4330 Magazine Street
A staple and a go-to destination for fresh seafood since 1919, Casamento's is as New Orleans as it gets. Head on over to enjoy the oyster bar nestled inside a small, mosaic-tiled space, but also try any and all of the seafood offerings on the menu. Casamento's should be on every local's and visitors' bucket list.
4500 Magazine Street
In addition to small-batch, house-made gelato and sorbetto in over a dozen flavors, this classic Italian-style gelato shop offers crepes (savory with meat, sweet with Nutella, and vegetarian). Piccola Gelateria sources local milk and cream, and sells its own, custom-blended, micro-roasted espresso. The place opens at noon, and could also serve well as a brunch destination.
4528 Magazine Street
Raw Republic's cold-pressed, organic juices are a healthy way to kickstart your day. The bright, modern storefront offers coffee, smoothies, salads, cereal, and grab-and-go vegan fare, too. Though the storefront is tiny, a staircase leads to an upstairs room with balcony seating — perfect for people-watching while sipping your green juice. They also deliver.
4600 Magazine Street
Tarts, scones, quiches, and muffins at this French bakery and cafe are almost too pretty to eat, and all menu items are hand-prepared according to traditional recipes. Sit at a sidewalk table with an almond croissant and a cafe au lait and feel like you've been transported to Paris.
4729 Magazine Street
Set in a renovated double shotgun cottage, Apolline spotlights chef Michael Shelton's creative use of local ingredients in modern Southern dishes like veal sweetbreads and crawfish bisque. Impress your date with some elevated dining, New Orleans style, or bring the family for brunch/lunch.
4734 Magazine Street
A welcome addition to the increasingly thriving Middle Eastern newcomers on Magazine Street, Misa offers Israeli and Lebanese specialties on its menu and outdoor dining. The small dining room and the patio are both lovely and cozy, and a great way to pass some time people-watching while gorging on lamb kebabs and housemade desserts.
4800 Magazine Street
A great on-the-go option on the bustling Magazine Street, Tal's is a quick-service-style tiny spot that specializes in Israeli-inspired food such as falafel, hummus, pita sandwiches, platters, kebabs, salads, and more. It's fresh, quick, delicious, and made to order.
5015 Magazine Street
Tito's Ceviche & Pisco is chef Juan Lock's ode to the Peruvian culinary traditions, including ceviche, the national dish of his home country, and pisco sour, a popular national drink. The menu is laden with traditional Peruvian dishes made with love and fresh, local ingredients. Dine as a family, or bring a date — you won't be disappointed either way.
5259 Magazine Street
Guy's has been a beloved local lunch staple since the early 1990s. It's often voted among the top five po-boy shops in the city, if not the top. The fried shrimp po-boy is definitely among the best in the city.
5757 Magazine Street
Alon Shaya's Saba is the award-winning chef's love letter to Middle Eastern cuisine, with a focus on Israeli culinary classics. Everything here, from hummus to labneh to falafel is worth sampling and very sharable. Saba is open for lunch Friday through Sunday.
5932 Magazine Street
Taqueria Corona is a go-to for the whole family if you're craving well-done classic Mexican food like tacos and burritos. The house margarita is a good deal, and tasty, too. This Uptown sit-down is popular for very good reasons and always seems to be packed, but the service is efficient, so you'll be seated quickly. Taqueria Corona is not just our lunch recommendation, it's a great pick for brunch and dinner as well.
Where to Shop on Magazine Street
1320 and 5415 Magazine Streets
Dirty Coast is a New Orleans-based T-shirt company that's been around since 2004, outfitting the locals and the visitors alike in the NOLA-centric tees, hoodies and tanks, and coining the ubiquitous phrase "Be a New Orleanian Wherever You Are." Besides T-shirts Dirty Coast is packed to the gills with coasters, bumper stickers, home goods, merch for kids, and lots and lots of all things Who Dat and Mardi Gras. In addition to its two Magazine Street locations, the company has an outpost at the Louis Armstrong International Airport.
2023 Magazine Street
This elegant vintage boutique showcases a carefully curated selection of rare and gorgeous vintage pieces spanning the decades including Jazz Age, many of them designer (think vintage Chanel earrings, Gatsby-esque rhinestone headbands, and bridal romantic lingerie of yesteryear). Everything is in pristine condition and impeccably presented.
2841 Magazine Street
This permanent indoor market features more than 100 shops under one roof. There you'll find locally made art, clothing, crafts, home decor, and jewelry you can take home. The eclectic inventory is mostly handmade and maintains the green theme by featuring recycled and repurposed items.
3017 Magazine Street
This sprawling indoor haven for antique and vintage shoppers is brimming with estate jewelry, vintage clothing, 70s tchotchkes, antique furniture, collectibles, and anything else you can dig out. It's a 6,500 sq. ft. trifecta of a walk down memory lane, a bargain hunt, and a trip down the rabbit hole, all under one roof.
3127 Magazine Street
The affordable, quirky and locally owned Funky Monkey mixes new, used and vintage clothing and accessories for both men and women with costumes, trendy basics, and contemporary indie labels. Come Halloween or Mardi Gras this is your destination for seasonal gear like vintage ballgowns and costume jewelry.
3137 Magazine Street
A successful vision of New Orleans-native Lauren Leblanc Haydel, Fleurty Girl was founded in 2009 and has since expanded to eight locations in Louisiana, including one Uptown, and the latest addition at the new North Terminal at the Louis Armstrong International Airport. The boutique T-shirt chain sells New Orleans-inspired apparel, accessories, home decor, and gifts. Fleurty Girl's specialties are Who Dat shirts and "Shirts With Y'atitude" for men, women, kids, and even dogs — very New Orleans pride.
3306 Magazine Street
This small Southern chain has three locations in the New Orleans metro area (the others are in the French Quarter and Metairie), offering up to 90% off on past-season and overstock items obtained directly from high-end boutiques and department stores. They also work directly with designers to purchase their samples and overruns, so this is a great shop for one-of-a-kind pieces from designer brands at a fraction of the original price.
3310 Magazine Street
This is just one of many outposts of the popular French Quarter boutique. There are eight stores in Louisiana alone, including a popular location in the French Quarter. Owner Brigitte Holthausen built her style empire starting in New Orleans in the early 90s, eventually ending up with 30 locations throughout the South. Hemline excels at expertly curating a rotating collection of covetable fashion from premium brands, luxe to casual, including high-quality denim, cocktail dresses, and shoes and accessories.
4119 Magazine Street
A trendy nationwide chain that buys, sells and trades vintage and used clothing and accessories for men and women, Buffalo Exchange is a reliable stop for gear ranging from designer evening dresses to basics to funky accessories. Located on a bustling stretch of Magazine Street and surrounded by boutiques and restaurants, Buffalo Exchange is popular among locals and visitors alike. Thanks to its affordability and proximity to the Loyola and Tulane campuses, it's also frequented by college students.
4204 Magazine Street
Small but mighty, Miss Claudia's is a goldmine filled with majorette boots, funky vintage costumes, wigs, dazzling accessories, and other everyday and festive essentials for your one-of-a-kind Halloween or Mardi Gras outfit. Follow the store on Instagram and see for yourself.
4529 Magazine Street
Magpie is an absolute treasure trove of unique vintage items, from sparkling 1920s art deco engagement rings to the colorful 1960s caftans. Prices are surprisingly affordable for vintage and antique items in such good condition, and the cozy, wood-floored shop is as inviting as a friend's living room. Out-of-towners who fall in love with Magpie can shop the store's Etsy page once they return home — a visit to this boutique is only the beginning of a beautiful relationship.
4537 Magazine Street
Join pop artist Ashley Longshore's legions of fans, which include 312,000-plus Instagram followers and clients like Blake Lively and Cher, when you visit her Uptown studio gallery. Longshore playfully skewers trophy wives, excess, designer labels, and celebrity in her work: butterfly-bedecked silhouettes of women, champagne bottles, renditions of media personalities like Anna Wintour, and sassy phrases. All in all, Longshore's large-scale acrylic paintings mirror her personality: glittery, hilarious, and larger than life.
5007 Freret Street
Babe is one of very few retailers to open on the revitalized Freret Street corridor, which boasts a wealth of bars, restaurants and venues. While the nightlife is sparkling on the commercial stretch, the daytime shopping opportunities at this contemporary casual women's boutique also are not to be missed. Find the perfect romper, chambray off-the-shoulder frock or statement jumpsuit at this bright and airy boutique (then wear it out on the town that night).
5420 Magazine Street
Upscale, understated, and home to luxury designer brands, Victoria Boutique is the retail equivalent of Posh Spice. It's the destination for New Orleans' well-heeled crowd, boasting exclusive labels and high-end items. Shop at this gorgeous, sprawling boutique and you just may brush shoulders with a former Carnival queen.
5505 Magazine Street
This hip local chain is well stocked with enviable designer denim, plus things like graphic tees (JTees) for men, women, and kids. Think lots and lots of football-fan gear to represent your Saints/LSU pride. Jeantherapy has another location in metro New Orleans, at the Lakeside Mall.
6070 Magazine Street
Perlis has been going strong since 1939 as a family-run clothier in Southern Louisiana, now with four locations including Baton Rouge and the Jax Brewery in the French Quarter. If you have a hankering for southern-style clothing Perlis has you covered with designer brands and made-to-measure items. The company caters heavily to men, but you'll also find lots of clothing for women and kids, plus Louisiana-themed gifts. One of the best-known collections by Perlis features a crawfish logo — where you'll find the famous mudbug gracing shorts, shirts, polos, socks, and wallets — very Louisiana.
Staying Fit on Magazine Street
4411 Magazine Street
For bike rentals Uptown, try Mike the Bike Guy within cycling distance to Audubon Park, St. Charles Avenue, and the campuses of Tulane and Loyola universities.
6113 Magazine Street
Get your yoga fix at Live Oak Yoga, which occupies a lovely, sunlit space and offers private and group classes.
Want to stay in touch and save on rates at the Alder Hotel? Sign up for our email list at https://alderhotel.com/email-offers/! And if you find a lower rate on your Alder Hotel rooms at the time of booking, call 1.888.626.5861 to let us know, and we will match that rate.