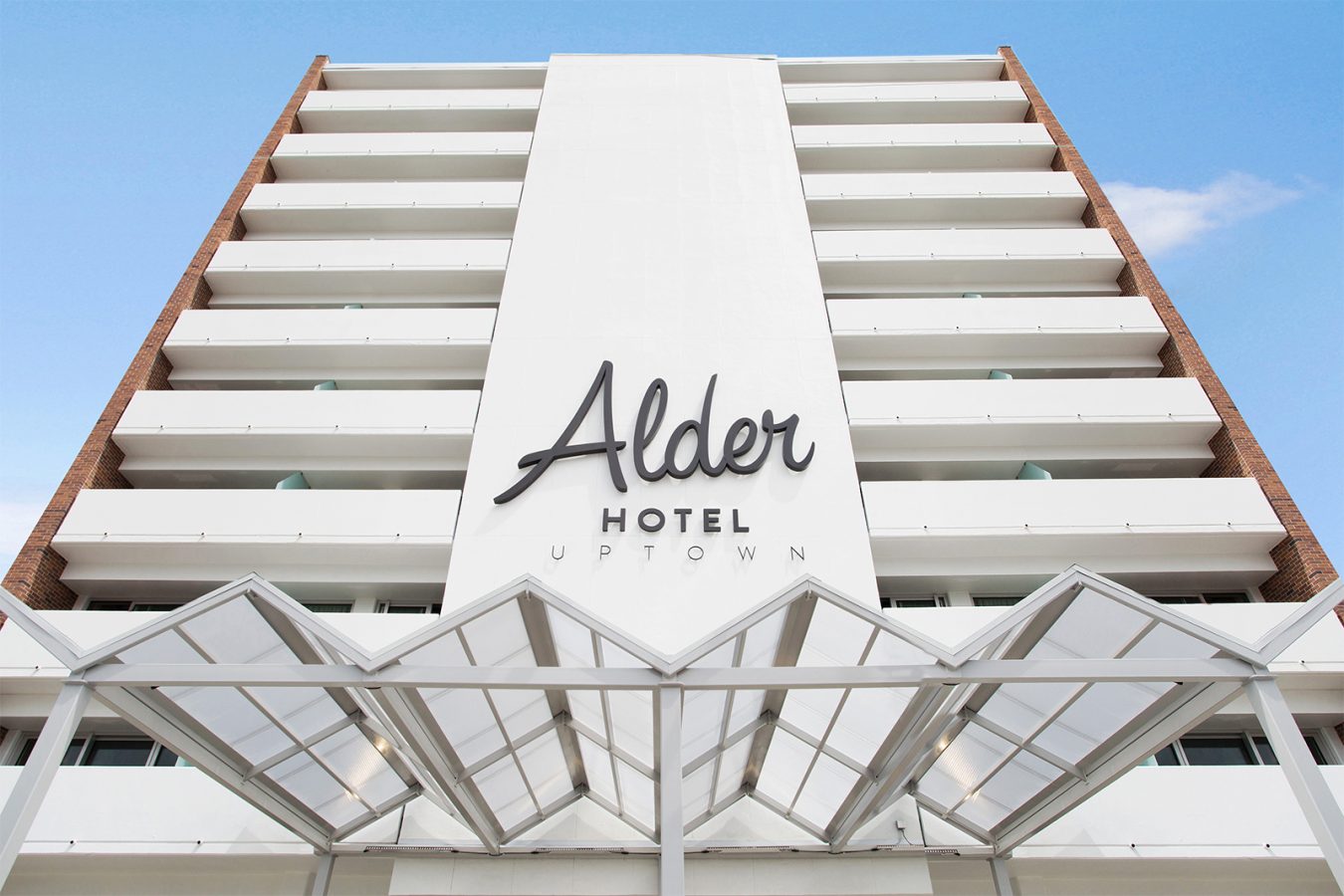 From its pet-friendly grounds to its peaceful Uptown location, everything about the Alder is different from other hotels. In 1964, it opened as a residence for doctors, nurses and medical professionals at nearby Ochsner Baptist. Formerly known as the Bristow Tower, the historic building recently underwent a $2 million renovation.
Today, the Alder Hotel melds its present and its past. Mid-century modern design complements the hotel's 1960s-era "bones," while 21st-century amenities (free Wi-Fi, large-screen TVs) provide contemporary comforts. Whether you're in New Orleans to care for a loved one at the nearby Ochsner Baptist Medical Campus, or just to get away, Alder Hotel is designed to feel like a home away from home.
All the Comforts of Home
What does a typical morning at home look like for you? If you start by reading the paper or going online for the news, with your pet cuddled at your feet and a hot cup of coffee, you'll feel comfortable at the Alder Hotel.
You'll find a refrigerator, microwave, coffee maker, iron, ironing board and blow dryer in your room. Pets are welcome too (max 40 pounds), with a $65 fee.
The Neighborhood
You can relax on the lush grounds and enjoy the courtyard and pool — or take in the view from your private balcony — or you can use the Alder Hotel as a jumping-off point to explore New Orleans. Uniquely positioned in the Uptown neighborhood, it's only two blocks from Freret Street, a bustling corridor lined with restaurants, bars, coffee shops, music venues, and more.
You're also very close to Tulane University, Loyola University, and Xavier University, making the Alder a convenient choice for families of students at the nearby universities.
If you'd like to explore downtown, head to the St. Charles Streetcar, which is less than a mile away. Its 13.2-mile route transverses almost all of New Orleans.
Historic Mid-Century Modern Design
Designated by the National Register of Historic Places, the Alder Hotel was built in the International Style, which was popular in Europe during the 1920s and 1930s. It was renovated with an eye toward preserving its clean-lined, rectilinear design. Ninety guest rooms are available with queen or king beds, and all feature beautiful views and mid-century modern design.
A Warm Welcome
The Alder is excited to welcome you to New Orleans. We hope you will visit us soon. To book your stay, click here or call 888-626-5861.