Best Haunted Houses in New Orleans and Nearby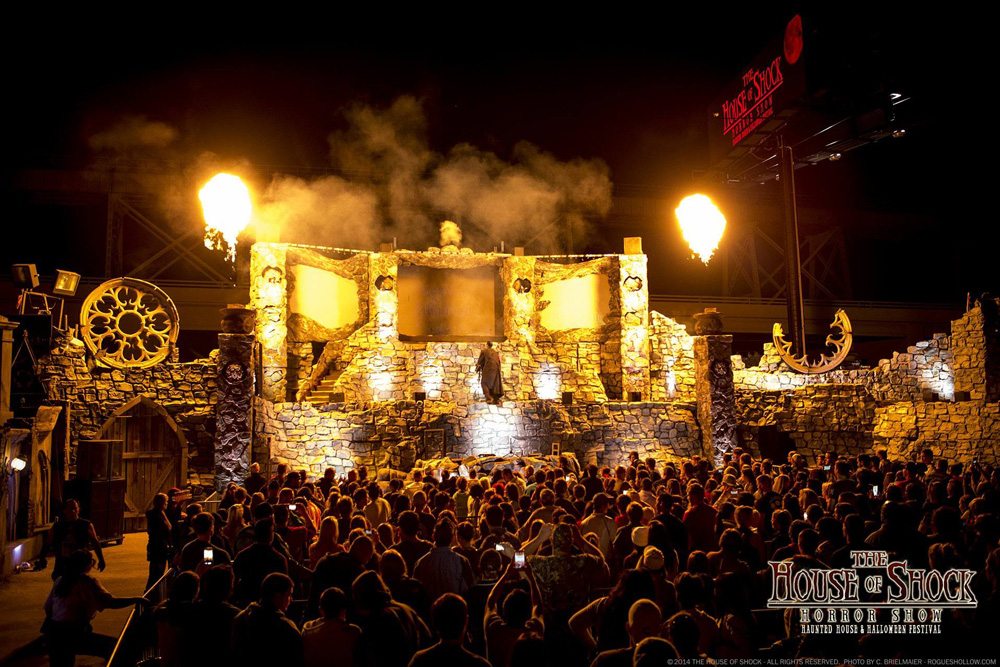 Photo courtesy of The House of Shock on Facebook
Sure, every old house in New Orleans has a story–and more often than not, a spooky past—but what if you want to be scared in the here and now? Fortunately, there are plenty of fantastic haunted houses in the greater New Orleans area. Read up and choose the haunt that fits your fancy (and don't forget to wear your costume when you go).
7p.m. to 10p.m. Oct. 19-22, 25-31 and Nov. 3-4
4800 Canal St., New Orleans
The cobwebs and monsters in the house are fake, but the cemeteries surrounding it and the ghosts inside are real. Housed in a former mortuary, this haunted house features multiple floors, all with gruesome tableaus that include a mangled medical scene, a crypt and a bizarre circus. Pro tip: The Blood Center hosts a blood drive every night. Donate blood at the truck parked outside The Mortuary and receive free admission and skip-the-line privileges.
7 p.m. to 11 p.m. Oct. 20-21, 27-31
Colonial Shopping Center, 7335 Jefferson Hwy., Harahan
This is the scariest experience you'll ever have in a suburban strip mall (unless you participate in Black Friday). Sets and props sourced from Hollywood films and TV shows, including Roots and Area 51, are uber-realistic. Combined with costumes actors and jump-scares, they create an experience that might be too terrifying for some people. Not to worry: re-entry costs $5, so you take a break if necessary.
7p.m. to 11p.m. Oct. 20-22, 26-28, 29-31
319 Butterworth St., Jefferson
House of Shock was launched in 1993 by world-famous (but local) heavy metal musician, Phil Anselmo of Pantera. Each year this attraction gets better and better and more over-the-top. With KISS-concert level pyro and more animatronic devils than you can shake a fist at, this is the haunted house to visit. New this year: a haunting, gory tribute to the wax figures of the "ain't dere no more" Musee Conti Wax Museum.
5 p.m. to 9 p.m. Oct. 20-21, 27-28.
Audubon Zoo (6500 Magazine St.)
Looking for a kid-friendly Halloween experience (or something that won't give you an anxiety attack)? Boo at the Zoo is Audubon Park's annual Halloween party. There's a costume contest, trick-or-treating, a spooky train ride and live music.