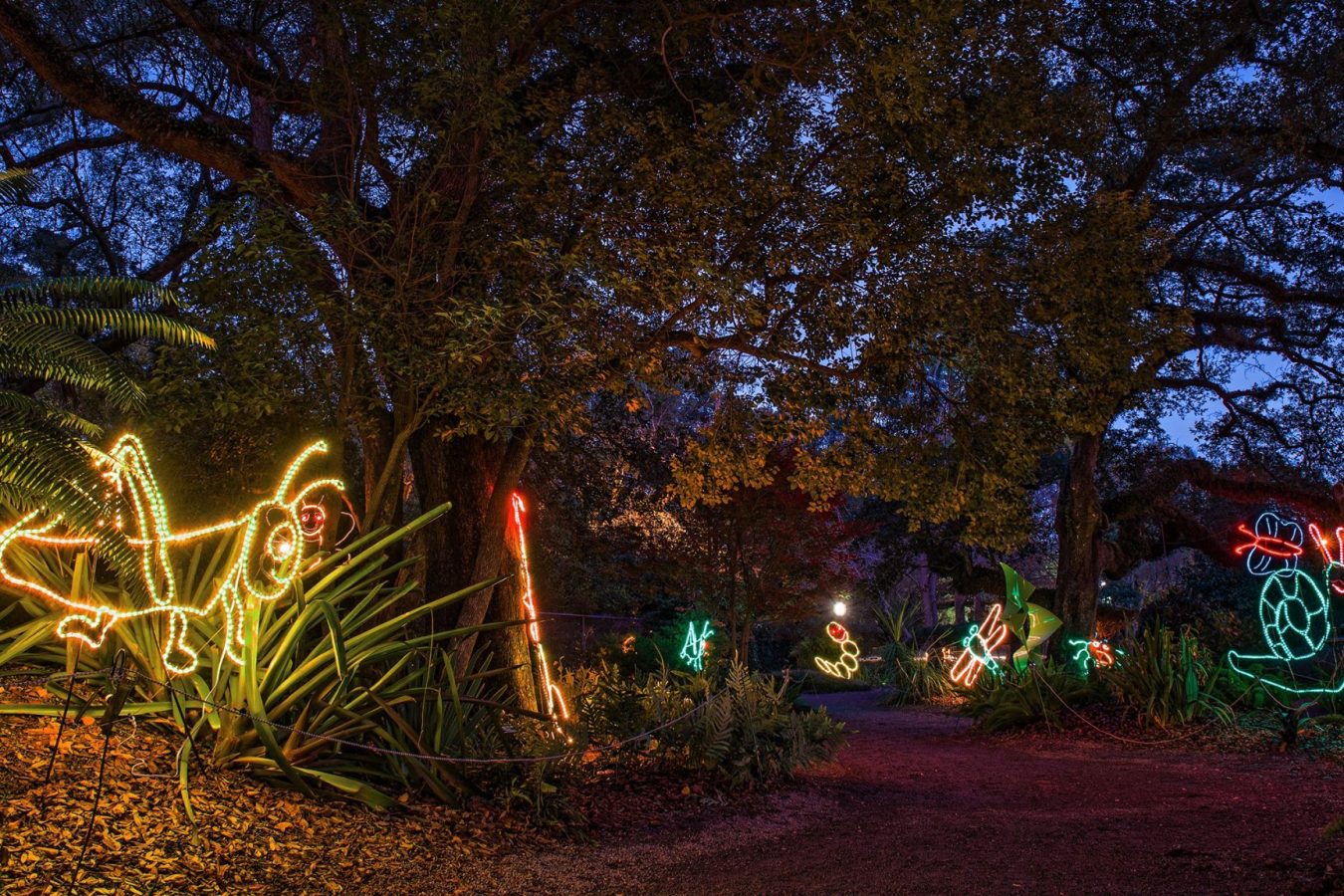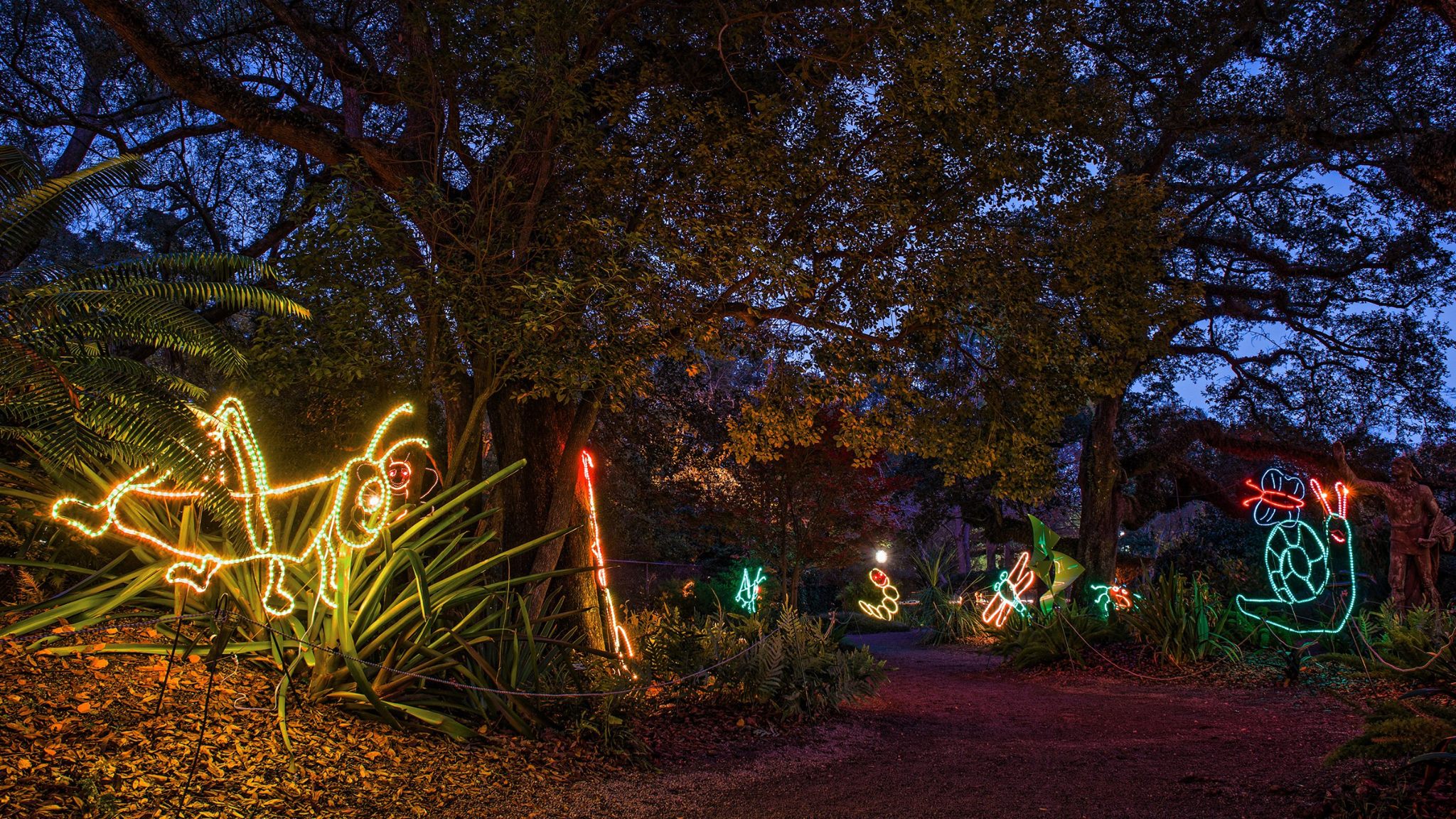 Photo courtesy of Celebration in the Oaks at New Orleans City Park on Facebook
At almost 377,000 residents, New Orleans is a relatively small city — but over 19 million tourists who visit each year mean The Big Easy boasts the amenities, dining and cultural scene of a bustling metropolis. The result? During the high tourist season (which runs from October through May), there are more events during any given week than any one person could attend.
November brings a heady mix of food, football, festivals, and fun. Here's a sampling of things to do in November in New Orleans — and just remember, if you can't get to all these events, you can always come back next year.
November 1, 2022
Mid-City Art Studios is located at 4436 Toulouse Street. This former Century Graphics Building, a 19th-century brick industrial structure, now houses 15,000 square feet of studio spaces and dozens of artists. Every November, they open up their studios for tours. You can view and buy some incredible original works of art in various mediums, including painting, sculpture, ceramics, watercolor, prints, and photography.
November 3-8, in person, November 3-13, 2022, virtually
To date, the New Orleans Film Festival is one of the largest film festivals in the South and is the longest-running festival of its kind in the state. The festival has grown to the point of attracting thousands of attendees and industry insiders, plus more than 400 filmmakers and over 200 films annually. It's one of the few film festivals in the nation that showcases Oscar-qualifying films drawn from all three Academy-accredited categories: Narrative Short, Documentary Short, and Animated Short. Venues include Broad, Orpheum, and Prytania theaters.
November 5, 2022
In a nutshell, it's a Caribbean Festival that happens in America's most Caribbean city. Hosted by Friends of Culture, an organization run by New Orleans locals native to parts of the Caribbean, Bayou Bacchanal is a free, day-long festival held at Louis Armstrong Park. It's typically held during the first week of November, featuring authentic food, music, a parade, and representation from several Caribbean nations.
November 6, 2022
Back and bigger than ever, the Po-Boy Festival features live music and more than 50 varieties of this beloved New Orleans staple. Admission is free, but you must purchase a $5 wristband to buy food. Dozens of vendors also compete in several "Best of" categories.
Boudin, Bourbon & Beer
November 8, 2022
Every November celebrity chef Emeril Lagasse invites scores of top local and national chefs to join him for his one-night fundraiser to benefit the Emeril Lagasse Foundation, featuring a specially curated, Louisiana-inspired menu, live music and open bar. Over 60 chefs participate in this outdoor festival held at Champions Square, the plaza located adjacent to the Caesars Superdome.
November 9-13, 2022
Who says New Orleans doesn't have a comedy scene? Not only does it boast comedians aplenty, but the Crescent City also hosts the largest comedy festival on the Gulf Coast. Spearheaded by Chris Trew, co-owner of improv school and comedy venue The New Movement, Hell Yes Fest features home-grown talent as well as stars. Past headliners include Sarah Silverman and Amy Heckerling.
Thanksgiving at the Fair Grounds Race Course
November 24, 2022
Per a long-standing New Orleans tradition, it's customary to turn out at the track on Thanksgiving Day to watch the opening-day races while sporting cocktails and some seriously fabulous hats. The first race starts at 11 a.m., and the racetrack also serves a sumptuous holiday buffet, plus a fancy dinner with all the holiday trimmings at the Clubhouse.
November 24, 2022 – January 1, 2023
New Orleans' most beloved holiday tradition (second only to Mr. Bingle, who also makes an appearance here) takes over 25 acres of City Park, bringing lighted displays to its gardens, oaks and lagoons. Bundle up and prepare to be enchanted. Please note that the event has been selling out quickly for the past few years, so get your tickets soon!
November 25-26, 2022
Watch Grambling and Southern University go head-to-head at the Caesars Superdome. The only thing more heated than the rivalry is the tailgating food. Don't miss halftime, when the school's respective marching bands face off. It just might be a greater spectacle than the Superbowl's halftime show. The event stretches for two days and includes a fan fest, a parade, the battle of the bands, and, of course, the big game at the Superdome.