Where to Get Lunch Near the Alder Hotel Uptown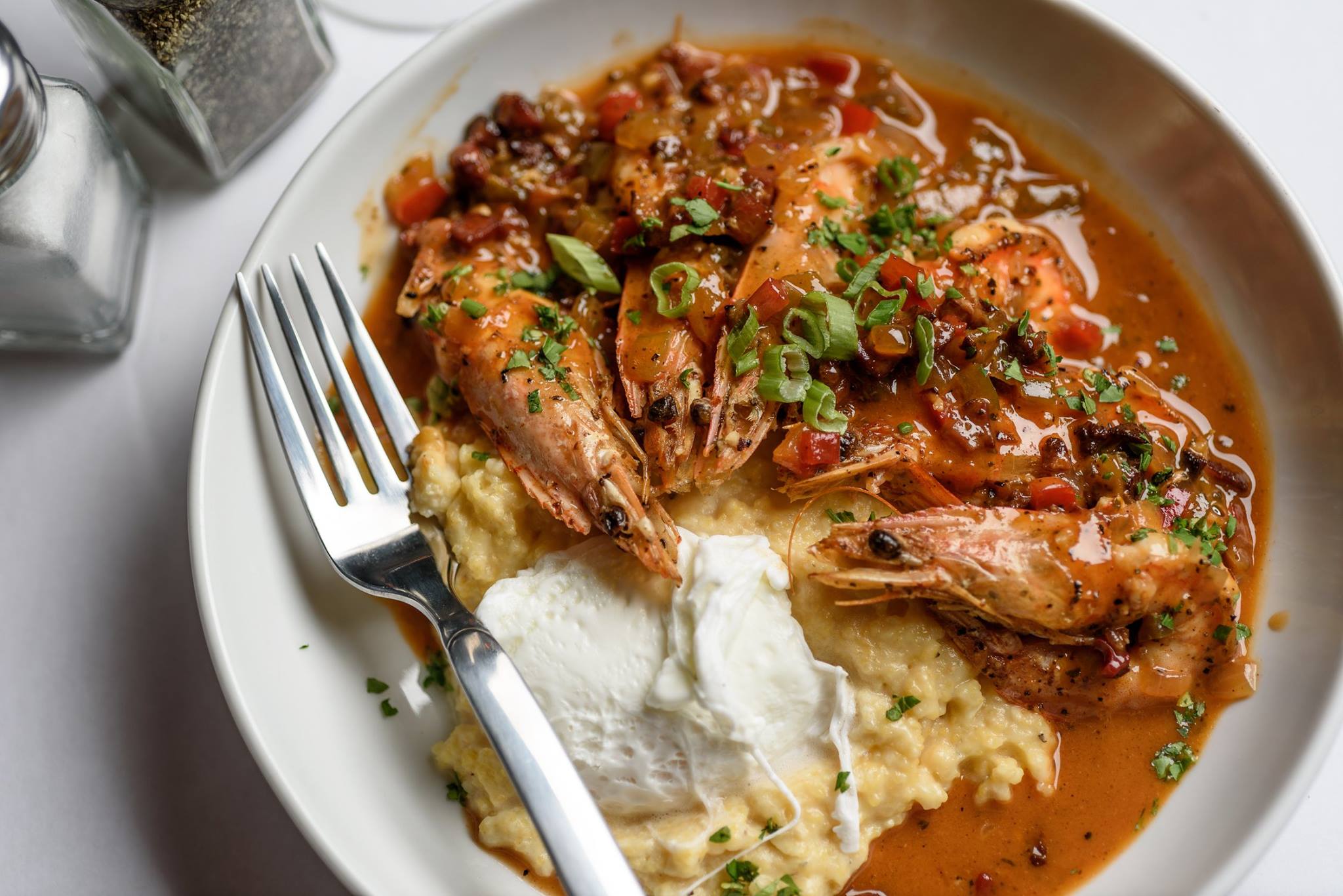 Photo courtesy of Wayfare on Facebook
Not sure where to grab lunch during your stay? You're in luck, as Alder Hotel is just steps away from the Freret Street corridor, which is brimming with options in all price ranges. From pizza to ceviche, these places have you covered. Here are top 10 of our picks.
Comfort food, vegan and gluten-free options.
Less than a block off Freret Street and within walking distance of Ochsner Baptist Medical Center and the Tulane and Loyola University area, this full-service cafe offers lunch and breakfast plus micro-sourced, sustainable coffee. The menu is mostly comfort food, divided into "Good Cat" and "Bad Cat" sections. The lighter fare is full of gluten-free and vegan options like vegan grilled cheese and farro bowl with almonds, oyster mushrooms, fennel, carrots, and black beans. The hearty "Bad Cat" offers items like pork chops, burgers, and shrimp BBQ pasta.
Louisiana cookin', where catfish and Gulf seafood (and pimento!) are the stars.
This casual neighborhood eatery specializes in the Mississippi Delta and Louisiana staples like catfish, Gulf seafood, and slow-roasted pork served along with a long cocktail menu. Pimento cheese is prominently featured in the house burger, specialty fries, and even deviled eggs.
Classic Italian gelateria with crepes and Italian flatbread sandwiches.
In addition to small-batch, housemade gelato and sorbetto in about 18 flavors, this classic Italian-style gelato shop offers crepes (savory with meat and sweet with nutella), plus a variety of piadinas (thin Italian flatbread). The piadina choices include turkey, ham, and prosciutto, plus a veggie version with locally sourced greens, and two types of cheese (stracchino and burrata). Piccola Gelateria sources local milk and cream, and sells its own, custom-blended, micro-roasted espresso.
Some of the best sandwiches in the city with local drafts and craft cocktails.
This popular lunch destination, housed in the former Freret Street Boxing Gym, is helmed by the Galatoire's/Borgne alum Chef Kevin White. The decor features recycled lumber and found objects, coming across as chic yet casual. The menu features cheese plates, charcuterie boards, and items like house bratwurst and bacon mac & cheese. Wayfare's innovative takes on sandwiches are complemented by craft cocktails and local drafts. Weekly specials are posted online.
Award-winning burgers with sides, shakes, and cocktails.
We also recommend The Company Burger on Freret and Cadiz streets for its solid menu of delicious burgers, fries and milkshakes. The menu keeps it simple with the award-winning lamb, turkey, and beef burgers, plus sides, shakes, and cocktails. The house burger comes with a fried egg, two patties, and bacon. The "not burger" options are also kept simple: hot gods, and grilled cheese and friend chicken sandwiches.
Authentic Neapolitan pizzas and house-made salumi in a modern space.
Ancora's pizza is made Neapolitan-style, using wood-burning ovens and without commercial yeast. Chef Jeff Talbot created his own starter, and the dough takes three days to prepare from start to finish, with the crust that is unique to New Orleans. Drinks include seasonal Italian sodas, craft cocktails, and wines from the Campania region of southern Italy. Ancora is located in a renovated building next to High Hat Cafe.
Dimly-lit, upscale lounge inside a former firehouse on Freret Street with craft cocktails and small plates.
A popular destination for cocktail lovers, Cure is a stylish, upscale lounge located inside a renovated firehouse. There you can sip your Old-Fashioned surrounded by bottles of bourbons from around the world, including the hard-to-find, rare and reserve varieties. The well-reviewed menu offers a rotation of frequently changing cocktails made by seasoned mixologists along with small plates and bar snacks. This would have to be lunch on a later side, as Cure opens at 3 p.m. on weekends.
Affordable comfort food includes meat, fish, vegan, and veggie hot dogs and sausages with more than 30 toppings. Dog-friendly outdoor seating.
Dat Dog's both Uptown locations (3336 Magazine Street near Louisiana Avenue and 5030 Freret Street near Soniat Street) have dog-friendly outdoor seating, great for people-watching too. At its Freret Street location, the affordable Dat Dog dishes out a wide variety of meat, fish, vegan and veggie hot dogs, sausages, and other kid-friendly comfort food like burgers and chicken. The dogs and the sausages come with a choice of more than 30 toppings.
Authentic Peruvian cuisine in a colorful setting on Freret Street.
This busy Freret Street restaurant is a collaboration of three Peruvian families, serving authentic family-style recipes like several types of seviche and lomo saltado (tenderloin beef served with red onions, tomatoes, and cilantro). Don't miss arroz con mariscos, a Peruvian take on Spanish paella, made with scallops, squid, and jumbo Gulf shrimp.
Mint Modern Vietnamese Bistro & Bar
Vietnamese classics with modern twists in the bustling corner location in the Freret Street corridor.
Mint's streamlined menu is modern indeed, packed with specialty rolls, eight varieties of pho, banh mi, and a kimchi burger. One of the unusual specialty cocktails is Fishy Surprise, which is made with whiskey, Drambuie, grapefruit juice, and fish sauce.